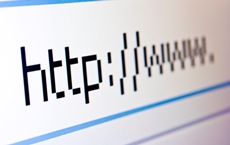 Just because you're running a small business doesn't mean that you shouldn't expect big things in return. There are so many things that you have to get covered, mainly to keep you running along smoothly, but also to ensure that you are taken seriously. It takes a lot of time to build up the respect and background that you need in order to be balling along with the big companies that are dominating the market right now, but don't take this the wrong way; it simply means that you will have to go above and beyond to keep up with them. For some, this is a hurdle that they fall at. For others, the challenge is duly accepted.
Get Online
If you're not already, you need to get yourself online with your business. Anybody who is anybody has got a site dedicated to who they are and what they're about – we're living in the new age of technology, and if somebody hears the name of your business, the first thing that they're going to do is try and research you. And if you don't turn up in the search rankings on Google? Well, that's just another customer lost. If you are lost with where to begin, look towards a dedicated platform such as WordPress and ensure that you are getting the correct hosting for what you need your site to do. This is dependent upon how many visits you are expecting to get per month, how much backup you require and also how much storage you'll be needing, amongst other things.
Make an Impact
If your website is online, you need to get it seen. If you're unsure on how to do it yourself, employ the services of an SEO expert who will be able to get your website up through the search rankings. This can be done via several mediums, the most popular of which is content creation with specific words added in to be linked back to other websites. You will need a good design which is in keeping with your target demographic; for example, you wouldn't create a business site that is bland and has minimal colours to it if you are a small business that deals in children's entertainment. It needs to be in line with exactly what your branding has to offer.
Keep It Constant
You will need to keep your website constantly updated with what you're doing, where you're doing it and how you're going about implementing your plans. Customers want to know about the businesses that they're investing in, especially if they're in their early days. Watching companies progress is something that a lot of people take interest in. Get yourself a blog on your website so that you can keep track of how you're doing as well as those who are keen on following you. Remember to regularly update it, and link it to any social media accounts that you have (also vital tools!) to keep the interactions coming, and the visits flowing towards your site.