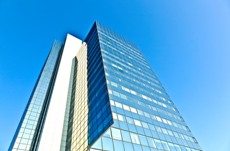 Real estate investment is an attractive proposition for budding entrepreneurs, offering the opportunity to be your own boss and the potential for big returns on relatively small investments. While this can certainly be the experience of real estate investment for many, it can also go very badly wrong for those who are unprepared for the challenges ahead. Here are some words of advice for you to consider before beginning your journey as a property investor.
Do Your Research
This cannot be emphasized enough. Real estate investment involves a lot more than depositing your money and waiting for your return to come in. Navigating the legal and financial aspects of this endeavor will require at least some outside counsel. If you already know someone who has dabbled successfully in real estate investing, then ask them for their advice. You should also do as much investigating as you can on your own as being an efficient researcher is another key skill you will need to develop when dealing with investments.
When it comes to identifying and acquiring promising investment properties, you will have to be able to navigate your way through property listings while familiarizing yourself with the relevant state and local laws. You'll also need to beef up your knowledge of tax codes, and once you approach making your first sale, you'll have to consider what to do with your money. You can choose to invest it in another property or save it in a self directed IRA. This will involve a lot of new technical terms, and while there's no harm in consulting lawyers and other professionals, this will eat into your bottom line so it's a good idea to learn as much as you can for yourself.
Begin the Right Way
Before making any investments check your credit score and review your finances. You want to begin your investment portfolio with as close to no debts as possible. This is not just for financial reasons, although clearly, it is sensible not to pour debt on top of more debt. It will also make a massive difference to the amount of pressure you put on yourself. Real estate investment is nerve-wracking at the best of times, and so you don't want to be preoccupied with other potentially serious financial worries.
You also need to know what to choose as your first property. Many investors begin with basic mistakes like choosing a property that is in a state of serious disrepair because it's a bargain and they have underestimated or under-researched the cost and scale of the repair job required to make the property reliable.
Have a Plan
You should know from early on what your long-term plan is and what kind of real estate investments you intend to make, at each stage of the process. You should also always know what's coming next.
Investing in real estate can be a very rewarding and profitable endeavor, but it requires care and caution to be successful.
Related posts: