Sponsored Post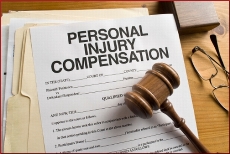 When small business owners suddenly suffer a severe personal injury due to the negligence of others, it is all too easy for the business they have worked so hard for to go under. But with the right legal representation and "quick pursuit" of your rightful compensation, that OPEN sign need never come down.
Businesses in the Atlanta Area Are Booming
If you are a small business owner situated in the Greater Atlanta Area, you understand the incredible opportunity Atlanta's economic climate provides. But those who study and compare economies know it as much as those "on the ground." Experts are predicting Georgia's GDP will rise by an astounding 3.2% in 2017.
Atlanta is the hub of the whole state and region and the center of this fast-paced economic boom. And 2017 will be the 5th year in a row that Georgia's GDP grew faster than the national average. No one in Atlanta wants to see their business shut down due to overwhelming bills and physical handicaps stemming from an accidental injury.
How a Personal Injury Can Threaten Your Business
Georgia had over 100,000 car crash injuries in 2016, and if the number of personal injuries caused by slip and fall accidents, defective or dangerous products, workplace hazards, and other sources were added in, that number would easily swell up to several hundred thousand.
Anytime someone is catastrophically injured due to the negligent acts or omissions of others, the results can be tragic. However, even lesser but still serious and debilitating, injuries can make it exceedingly difficult to carry on "business as usual."
Specifically, the following factors work against your business' success following a serious injury incident:
Medical bills are so high and sometimes impossible to pay. Your savings and business capital can be exhausted to cover these critical expenses.
Depending on the nature and severity of your injury, you may be unable to physically appear at your place of work. If and when you can commute, your injury may entail a loss of ability to perform essential tasks.
You may need to hire an interim or permanent manager to take on some of the tasks you used to handle yourself.
The stress and strain your injury puts on your home life makes it hard to stay focused on running your business.
All of the above-listed factors tend to hurt your business' finances or organization. In some cases, the turmoil leads to small businesses shutting down or the owner selling his/her business to a competitor. But that need not be the case.
>Save Your Endangered Business by Winning Full Compensation
Given that financial pressures caused by personal injuries threaten the existence or prosperity of many small businesses, fighting for full compensation for your injury can save your business as well as your personal finances.
It is important to understand, however, that Georgia's statute of limitations requires you to file within two years of the date of your injury. If your claim is against a city or county government, you only have six months to file.
Secondly, you need a skilled, local tort lawyer to negotiate with insurance companies and to argue your case if it goes to court. There are no damage caps in Georgia, like in many other states, but if any fault is assigned to you for your injury, it will diminish or even eliminate your compensation.
A good personal injury lawyer will know how to effectively argue against claims that you were at least partially at fault for your injury. Don't just take a lowball offer from an insurance company because you think that's all you can recover.
To learn more or for a free consultation, visit the website http://tmaddenlaw.com/clayton-county/ anytime 24/7.
Related posts: