Sponsored Post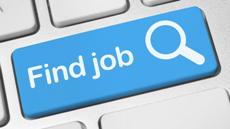 Let your smartphone work for you by using job apps that help you search for the best employment opportunities in your area. The StepStone job app is the ideal option for finding a job that meets your income needs, location and help you land your dream job with our Job app (android). By taking advantage of the features the app offers you, it is easy to find a new career path.
Let Your Smartphone Work for You
With the variety of apps available, you can put your smartphone to work, searching for unique job opportunities that fit the criteria you set. Log on to the app with your mobile device and use the intuitive search features to find the ideal employment position for your career goals. Take your career into your own hands as you search the leading free job exchange for Germany's current employment vacancies.
Search more than 50,000 employment opportunities, starting your search in your city or region. Because you can do the search easily via your mobile device, you can look for employment, anytime anyplace! As long as you have an internet connection, you can quickly scan the latest job openings in a specific area. StepStone also includes Job Alerts, so you have access to the latest job openings when they occur. Be instantly alerted to the latest employment opportunities so you can be the first to apply.
Number One Job Portal in Germany
StepStone Job is considered the number one job portal in Germany and is noted as one of the best job apps (IOS) when searching for employment. Immediately apply for interesting positions via the app so can find your next employment position. With pre-formulated cover letters to choose from, StepStone has the building blocks available for you to apply and be noticed by employers.
With the many features offered and ease of use, the StepStone app is the ideal option for individuals seeking new career in germany.
Related posts: