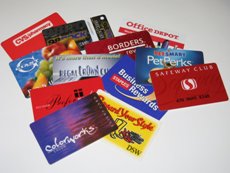 Loyalty programs are one of the best ways to build a solid relationship with your customers and give them incentives to keep coming back. However, their purpose can be easily defeated if they're not implemented correctly. In this article, we're going to explore some of the most common do's and don'ts of loyalty programs so you can start yours on the right foot.
Do Make it as Simple as Possible
One of the biggest mistakes people make when implementing loyalty programs is making them way too difficult for clients to enroll. Most of the time, clients will often not even bother enrolling in a loyalty program if it they cannot sign up through a few simple steps. Try to avoid 'at home' sign ups at all costs, especially those that require that the client goes through an extra verification step through email or in store. In store signups are the best way to ensure you get as many clients in as possible. If you're unsure how to do this, you can always work with companies like HelloWorld that specialize in loyalty program implementation through promotions, loyalty and mobile messaging.
Don't Charge Clients to Enroll
The first thing people are trying to do when enrolling in loyalty programs is make a saving, not spend more. By charging even a minuscule fee, you will scare away a large percentage of possible enrollees. No matter how good the benefits are, asking for a fee might come across as 'scammy'.
If you feel like you have no choice but to charge a fee, try to at least offer your clients a trial period. This will allow them to get hooked and enjoy some of the benefits before spending money. They will then be more inclined to enroll in your program for a premium.
Do Make Sure You Give Regular Payouts
If you want to run a successful loyalty program, you must set reasonable objectives for your clients. Irregular rewards will deter some of your most loyal clients and might turn them off from your program. Lots of customers end up abandoning loyalty programs for this very reason.  While rewards might cost you initially, you will get this outlay back through increased sales and foot traffic into your store. You can consider offering savings, coupons and exclusive sales at the lower end of the spectrum and move on to freebies or even bigger prizes like flights or cash prizes for premium members.
Don't be Afraid of Facing Privacy Backlash
You shouldn't feel bad for following up with your members once they enroll. Most loyalty programs will require members to allow you to send them info on sales, promotions, new products or changes to your program. The power of loyalty programs lies in the ability to have a direct line of communication with your clients. SMS marketing, email marketing or even surveys are all great tools you can use to improve your services and increase brand awareness.
Conclusion
Loyalty programs can be very powerful when used correctly. Whatever you do, always remember to make the signup process as easy as possible and don't charge your clients to enroll unless you absolutely have to. Also, make sure you give regular rewards and don't be afraid to keep in touch with the clients in your database.
Related posts: