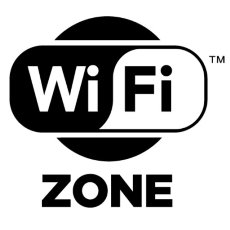 Marketing is key for many businesses. It's the activity that helps your business survive through every eventuality, whether it's reaching new customers or nourishing your current ones. But you may not be aware of the new internet marketing tactics that you can implement through your existing software.
One gambit is the free guest WiFi that you offer your customers. Forming an integral part of many offices and business locations, you're able to turn your WiFi network into a marketing machine!
In this guide, we've shared four simple ways that your business can use guest WiFi to aid your current marketing strategy, as well as the tactics that you can use to nurture your existing customers:
Branding
When you setup your business WiFi, some network providers allow you to create a splash page. This is the page that a customer lands on when they try to connect to your network and are required to sign into their virtual account.
Once you've setup the splash page, you can use this as an opportunity to add your business' branding. This can be done through changing the colours, adding a logo and displaying your unique selling points (USPs).
Not only will branding your splash page help a customer to easily recognise where they're signing in, it will give them trust in your brand and increase their loyalty to your business.
Advertising
When you're creating the splash page for your guest WiFi, you've also got the chance to advertise your business to your customers, whether you're promoting your latest deals or showing off new launches through placing adverts on this page.
By using this form of WiFi marketing, you've also got the option to 'rent-out' advertising space on your splash page to local businesses. This means that you can enjoy an additional revenue stream through your WiFi network when local companies pay to advertise to your customer base.
Collecting customer data
Forming a key part of any kind of internet marketing, offering WiFi to your guests allows you to collect their contact details. You can then use this information to retarget the same people, elsewhere, for example,  creating a mailing list to send emails when you have exciting company news.
By collecting details about your customers, you can also use location-based marketing to send emails that might be relevant to them. For example, if you are opening a new branch, you could segment your customer details, market the new branch to your existing local customers and in doing so, encourage them to purchase extra products.
Analysing this data and the rest of your WiFi analytics means that you can find out key things about your customers and use WiFi marketing to reach them again in future.
SMS marketing
Even though SMS marketing is one of the oldest marketing tactics in the book, it's still one that works and drives results – if you use it correctly.
SMS marketing can be done through your WiFi by asking customers to enter their mobile number when signing into their WiFi account. Once you have these details, you can send SMS marketing messages – similar to the way you'd send an email campaign – to promote new launches and encourage existing customers to purchase new products.
We're confident that once you're offering free WiFi, you can turn it into a marketing machine! There are a variety of ways in which your business can optimise its WiFi offering and incorporate it into your marketing strategy – now it's up to you to implement it and reap the rewards.
Related posts: