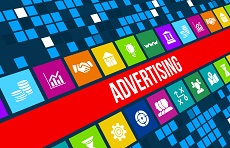 Having a website to showcase your products and services is a must for any business in this digital age. However, just setting up a website and hoping that your prospective customers will somehow find it is not going to work when there are thousands of other businesses doing the same. You need to make sure it is easy for your customers to find your website and it shows up high up in the search engine results when prospective customers look for the products and services you sell. This is where Search Engine Optimization (SEO) can help. SEO helps improve the ranking of your website in search results. It also helps you reach to prospective customers wherever they are looking. So, how do you improve the SEO ranking of your website? Here is a 4 step process you can deploy.
Site Analysis
The first step in improving the website's SEO ranking is to perform a thorough analysis of the site. The in-depth analysis should check existing links and ensure that they are still valid and point to the right website. The analysis should also check the performance of the website to make sure it is loaded quickly in different types of browsers as well as on mobile devices. Google punishes the websites that are not fast.
Site Optimization
After you have analyzed the website the next step is to optimize it to ensure the webpages are categorized properly and right keywords are used. Using the keywords that are related to the products and services you are selling in your webpages will help Google and other search engines identify and categorize the website in a proper way.
Link Building
Google's algorithm favors those websites that receive links from other authoritative websites. The thinking is that if other websites consider yours good enough to link to others will find it useful as well. You should aim to find and link to the websites in your category that are considered of high quality and that receive high traffic. Having a link to your website in those pages will help you improve the ranking with Google and other search engines.
Local SEO
Finally, your goal should be to have a high visibility in the locality in which you do your business. Even though many businesses are global these days there are still few that operate in the local city or state. For example, if you operate in Sydney, you should aim to tailor your approach to Sydney SEO. You should make sure that the local directories listing the businesses operating in your area have your business listed prominently. The ability of your customers to find you in the local listing will help grow your business significantly. Letting your customers provide review and feedback on those local directories is another way to improve your website visibility and traffic.
Setting up a website is a must for any business whether they are online or offline, but having the right SEO strategy is even more important to ensure the website is found and visited by your customers. With this 4-step approach you should be on your way to prominent placement in the online world.
Related posts: