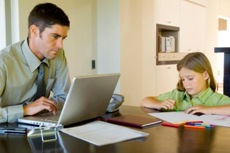 In this day and age, saving money on business expenses is at the top of the list of things to do for most business owners – and that's why so many businesses are opting to hire remote employees to work from the comfort of their own homes, and sometimes, even a different country.
Hiring employees from different countries can often decrease staff wages significantly. Saving money on office space is also another reason for hiring remote employees. Sometimes, businesses do it just to improve working productivity.
Whatever their reasons for doing it, it's important that managing their remote employees the right way is one of their main priorities. If you're thinking about going down the same path of hiring remote employees, have a look at some of the top online tools that will help you get the best out of them.
Google+ Hangouts – Business Meeting Tool
Google being Google always needs to be up there with the best regardless of the audience it serves, and it's no different when it comes to Google Hangouts – the ultimate online business meeting tool. This simple web and mobile application will allow you to connect with up to 10 employees at the same time, so you can hold a video conference call for meetings and other work-related tasks.
The software is completely free so you'll not have to worry about hefty monthly fees, and it can be used on a variety of devices to cater to different employee needs in various locations around the world.
Hivedesk – Work Tracking Tool
If you really want to keep a close eye on your remote employees, taking advantage of Hivedesk will give you the opportunity to do just that. The software is feature-rich and gives you the chance to see what employees are doing online and how many hours they've worked throughout the week.
The software itself takes random screenshots of employee screens so you can check on productivity whenever you see fit. The software costs around $15 per month, which is nothing for software that automatically increases the working efficiency of remote employees.
MySammy – Work Tracking Tool
Although MySammy is like Hivedesk in a sense, it does provide a few unique features so you can choose between either to find one that best fits your needs. MySammy uses a graph instead of a screenshot to determine whether a specific employee's time has been productive. It's a simple piece of software that only costs $7 per month per user, so again, it depends on what your business needs are and whether it will be a useful acquisition.
Basecamp – Project Organization Tool
If you have different projects for different clients to undertake it's important you stay organized, and Basecamp will help you do exactly that. Some of the features include monitor discussions, multiple project management opportunities with a variety of clients, project scheduling, and multiple other features that will give your employees a user-friendly environment to work in for a measly $25 per month.
Freckle – An All-in-one Solution Tool
Freckle is a bit more advanced than some of the other tools on this list, which is why it comes with a $49 per month fee. However, what it does have is a solution for nearly everything you need to keep remote employees working at the top of their game.
From an employee work tracking tool and invoice creator to expense and project management features, Freckle is your all-in-one solution to keep your remote employees working hard. The cost is often off putting to some businesses, but it's still a tool worth looking at if you need something that's more advanced.
ThePayStubs – Pay Stubs Generator
Although it's not a tool that's necessarily going to benefit working efficiency, it's still a tool that can benefit your employees, which could, in turn, boost working efficiency. ThePayStubs is a check stub maker that can help employees keep track of their earnings, as well as get information on their tax codes and the amount they are paying.
Simply put, the check stub maker is only a basic tool that will only benefit your employees, but if you're paying them regularly and they want to see their pay stubs physically, they're always worth sending out.
Slack – Messaging Tool
Organizing messages is usually a challenge when using other apps and tools, but not with Slack. Slack was developed so employers could organize different messages into various categories with different employees, so it's now easy to message a colleague about something specific with an existing conversation already in place.
Slack is a free tool with basic features, however there are multiple other plans in place should you require more data use and hundreds of other messages.
Dropbox – File Management Tool
Dropbox makes it easy for remote employees to send and share documents with othercolleagues. It's the ultimate tool for those who regularly send emails with attachments, as it's built to increase efficiency and make it easier to send and receive documents.
One excellent feature of Dropbox is that it lets you see a version of the file to the variety of devices it's connected to, so multiple people in different organizations have instant access to it without sending it to multiple emails. Dropbox costs around $10 per month, so it's well worth considering if you have multiple employees that will benefit from its sharing features.
Trello – Project Management Tool
Trello is an excellent all-around project management tool that can boost employee productivity. With Trello by your side, you'll easily be able to share details of projects with multiple other employees and, with the easy to-do list feature; you'll always know which employees are undertaking what tasks.
Managing remote employees is no longer demanding work thanks to the above tools. While some of them do come at a price, they all offer excellent features and the ability to help you manage remote employees with ease, which makes them all worth their weight in gold.
Related posts: