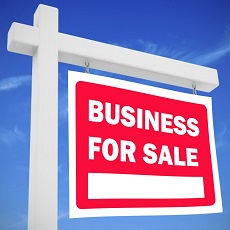 You have nurtured a business venture for months, years, maybe even decades but you feel that now is the time to sell it. For any number of a myriad of reasons, you have come to the decision that it's time for you to part ways and leave your entrepreneurial project in the capable hands of another like-minded businessperson. Your mind has been made up and you're ready to set the wheels in motion, so what now?
When organising your exit strategy, it's great to know that there are advisors like BCMS on hand to give you the guidance you're going to need. Don't just leave it all to the professionals though – make sure you've got the following four things covered to put your business in the perfect position for perspective acquirers.
Pinpoint your USPs and capitalise on them
Now's the time to start looking at your business through different eyes; you need to see it through the eyes of a perspective buyer, from the view point of somebody on the outside. You've been working on the inside for so long that you may very well have lost sight of what's so great about the business so you need to refocus, regroup and revaluate why a buyer would want to acquire. Once you've got your unique selling points pinned down, work out how you're going to shine the spotlight on them during any negotiation processes.
Get a legal expert on board to help
There are some things you need to leave to the professionals and when it comes to legal matters, it's always advisable to seek the assistance of an expert in the field. Legalities and legal processes can often transpire to be fairly complicated so it's for the benefit of you and your buyer(s) to work alongside somebody who knows what they're talking about.
Make sure your paperwork is in order
Once you've got your USPs fine-tuned and you've got the right legal allies on side, it's time to sit down to that mountain of paperwork you've been avoiding for the past six months. Buying a business isn't a decision that will be taken lightly by any potential acquirer and they're going to want to know the business history, numbers and accounts like the back of their own hand before they'll even consider placing an offer on the table. Make this process as streamline as possible for them by getting your documents in order as a priority task. Don't forget things like deeds, intellectual property, contracts and any agreements you have in place.
Don't stop focusing on growth
Finally, while you're oiling all of those cogs and putting your business in the best possible position for selling, never take your eye off the ball. You've worked at making this venture a success for so long, don't strop striving for growth now. Give your acquirer something exciting to want to work with.
Related posts: