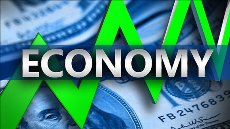 Your business has access to a diverse global workforce today. The proliferation of online tools geared towards remote work has enabled more and more professionals to enter the freelance market. More than 35 percent of workers in the United States are freelancers, as are millions more around the world.
How can your business embrace the oncoming freelancing economy and manage a team of remote workers successfully?
Focus on Productivity
Employees working in-house are paid for the hours they spend at their desk rather than the amount of work they produce, and may have less motivation to complete a project quickly or to the best of their ability.
Freelancers, though, are responsible for generating their own work: the sooner they can complete one project successfully, the sooner they can line up the next. This motivates them to be more efficient and stick to deadlines, as a positive reputation is invaluable.
Focus on the results they achieve rather than the number of hours they seem to invest in a particular task. It may be fewer than you think appropriate, but if the quality is there, that's what matters.
Utilize Technology to Make Collaboration Easier
Communication is critical when running a business and managing a team – and this is no different with a remote workforce.
You have to make sure your freelancers know exactly what you expect of a piece of work, otherwise you run the risk of wasting everyone's time. Use a variety of online tools to make collaborating on a project as easy as possible, for yourself and your team. Cloud-based services allow for real-time collaboration on documents, meaning any number of freelancers can work together on one piece without needing to send emails back and forth.
You should also use project-management tools to assign tasks, share instant messages, and deliver feedback as soon as possible.
Check in Regularly
Checking in with your remote workforce is crucial: don't set a task and expect freelancers to know exactly what you expect without any further input.
Offer to set-up one-on-one meetings with any remote workers who feel confused or need more direction on a task. Group meetings are especially helpful, as you can gather your full freelance workforce at the same time to ensure everyone's on the same page.
This builds bonds between team-members even if they're separated by thousands of miles, and gives you the chance to keep the bigger picture in sight.
Use Video Often
Using video for one-on-one or group meetings helps to nurture a more personal relationship than voice calls, and allows for visual aids.
Such apps as Skype and Google Hangouts are popular, but network connectivity can be problematic when talking to freelancers across the globe. Tony Zhao, CEO of video chat company Agora.io, emphasizes this:
"When dealing with remote workers based in distant countries, connectivity may well be weak enough to cause lag, loss of sound, or complete blackouts. These popular apps simply may not be up to the task, and interrupted meetings can lead to frustration and a lack of trust.
"In the end, your management will suffer – as will your results."
Build Trust
You need to trust your remote workers to complete their work competently, but they must also trust you. Don't simply get in touch with them to issue work and deliver negative feedback – make sure they feel comfortable asking for help.
Perhaps they don't quite understand a concept, or you haven't given enough direction for a specific tone or objective. Whatever their issue, freelancers need to feel as if your door is always open, and that reaching out for support is no inconvenience to you.
An honest, supportive bond between yourself and remote workers minimizes the risk of disruptive mistakes or misunderstandings.
Balanced Schedule Inconvenience
One side-effect of working with freelancers from all over the world? Different time zones.
If you're based in Phoenix, Arizona, you won't be on the same clock as a remote worker in Melbourne, or London, or Japan. This can be worked around, though, provided you're willing to compromise.
Scheduling meetings or deadlines can be a little more complicated with different time zones, but it just means all parties involved need to stay up a tad later or wake up earlier. This can be a frustration, but if it's one tiny annoyance in an otherwise outstanding working-relationship, that's fine.
Foster a Cohesive Company Culture
Cultivating a company culture can help to keep the workplace more fun and make everyone feel like part of one big family. Workers in one department should feel just as valuable as those in another, regardless of their duties or responsibilities.
A cohesive culture is healthy for any business – so be sure your remote workers don't miss out. Making them feel part of the company from half the world away can be difficult, but only adds to their sense of loyalty and motivation.
Any freelancers immersed in the company culture will want to do their best because they genuinely care, not just to get paid and build their reputation,
By following these expert tips, you can nurture an efficient, happy team of freelancers who become integral to your business's success. Not only will you benefit from reduced overheads, but you'll have a motivated remote workforce which feels loyal to your brand.