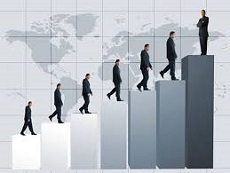 You've put in the hours, secured your loan, sorted a marketing strategy that covers all possible bases and now you're ready to see some results. If only it were that easy. While you might think you have all bases covered, chances are there are some chinks in your armor which is stunting your business growth. If you are a new small business owner, reaching a plateau can be demoralizing if you've taken the leap to pursue something you love. Worry not – this can be rectified quickly and easily, just make sure to implement a few small changes and sit back to reap the rewards.
Revise your digital strategy
Are you making the most of digital, and if you aren't, what changes can you make to ensure that your business performs in the digital space? Nowadays, it's more than just sending a few tweets or the odd post on Facebook; if you don't make the most of digital, then this will have a knock-on effect on your business. However, this can be a 24 hour job, and a way of life, if you don't manage your digital effectively. First and foremost, use a social media management tool to help you schedule your posts – helping you to cover differing time zones and keep your presence active over the following few hours, days and even weeks. Secondly, be sure to use the same brand message and logos across all of your channels – a lack of continuity looks amateur and unprofessional. Finally, have fun with digital – the more creative and zany your campaigns, the better.
Get help where you can
There is a whole range of apps, sites and information online for small business owners – and you would be a fool not to use it! First and foremost, identify your weaknesses. If you lack a large finance team, chances are you may struggle when payroll comes around each month. So make like a millennial and take the pain out of pay. You can even create and download employee invoices online using pay stub maker. If you struggle with certain areas of business upkeep, why waste precious time scratching your head?
Be true to your business dreams
Don't let those dollar signs spoil why you set up your own small business in the first instance. Growth and concrete results are important, but these take time – Rome wasn't built in a day after all!  If you feel you've lost sight of your end goal, write a list of what you want to achieve and set realistic, practical goals. Failure is part of the learning process, so don't get into a groove – success is just around the corner. Do make the most of the technology and advice that is available to you online, and be sure to implement it. If you want to stand out from your competitors and get ahead in your market, then having the more difficult areas covered will free up time for you to focus on gaining new sales.  So what are you waiting for? There's no time like the present.
Related posts: