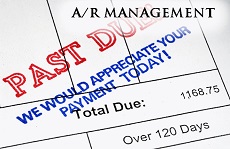 Everyone knows that money can get in the way of any relationship — and that means business relationships can be compromised when money issues arise. Small, midsize, and even large business owners understand that maintaining sound relationships with customers and vendors is of the utmost importance. To avoid compromising these relationships you will need to manage your cash flow, and this takes a great deal of diplomacy and tact.
If, for example, one of your major customers refuses to pay in a timely fashion, but still wants you to continue hauling loads for them, difficulties can emerge. Sometimes, your biggest clients are also your slowest to pay. Some companies can take 30, 60, or even 90 days to pay invoices, but you don't want to press the issue because of how much business they bring you. Also, 90 days is often the standard for large invoice turnaround, so many companies are dealing with this issue each and every day.
How Does Freight Factoring Work?
This is where invoice factoring becomes a major strategy for dealing with these kinds of clients. Invoice factoring is an easy and effective way to manage cash flow, while nurturing and even improving your pre-existing business relationships. By selling your invoices to a reputable factor such as Accutrac Capital, you get up to 97% of the invoice face value paid right away, minus a small factoring fee. Once the factor collects on the invoice, they pay the remaining balance owed to you. What this means is that you will get to the funds you need to pay for important but costly overhead such as fuel, maintenance, and salaries.
Freight factoring allows you to use your own invoices to solidify and build your business and business relationships. Whether you are a brand-new trucking company with only one or two trucks in your fleet, or a company that has been around forever, freight factoring — or freight bill factoring — can help keep your trucks on the road.
How Much Does Freight Factoring Cost?
The more reputable factors will usually provide high advance rates on the value of the invoice being factored. A small reserve is held back until the invoice is paid in full by your customer. A small factoring fee is charged based on the credit quality of your customers, the volume of invoices you factor and the factoring plan you choose. Accutrac Capital offers three primary plans:
Flat Fee Factoring for Truckers
From 1.59% for up to 90 Days
This plan is a simple, easy to manage option with a straightforward one-time cost.
Factoring Line of Credit for Truckers
Designed for large fleets and operations
From 0.022% per day
A flexible line of credit that provides maximum value and control for larger truck fleets
Flex Factoring for Truckers
Only 0.49% for up to 10 days
The ideal funding option for carriers with customers who pay promptly
If you're wondering whether freight factoring is right for you, consider the fact that reliable and consistentcash flow reduces stress and also allows your company to focus on what it does best — moving more goods. Contact a factor today to learn more about how freight bill factoring can help improve your cash flow and therefore your business relationships.