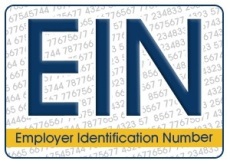 Do you need an EIN, or employer identification number? This might be the question that you as a business owner are asking yourself. Whether you are a new or experienced business owner, you need to have an employer identification number for several reasons. An EIN number is your business' identity and it enables the internal revenue service to monitor and tax your business. This 9-digit number will help you separate your personal taxes from your business taxes. This will go a long way in helping you avoid any mistakes during the filing of tax returns.
Having employer identification numbers opens up credit opportunities for businesses. Many lending institutions ask for an EIN number or a copy of the application form before giving out loans. And finally, it will save you the trouble of having to get one in the future when the business expands enough to accommodate employees. Now that we have some of the reasons why, here are some helpful tips to getting an EIN number for your business.
Direct Online Application
Getting your EIN online is very easy. All you need is yourself, information about the business and an internet-enabled computer. From your home or the office, it will take you only a few minutes to fill in and submit your online application. You will receive an EIN number immediately you are through with the session. Visit the IRS website and check on the online application for an employer identification number, it is easy and yes, it is free.
The only downside of this method is that once you start an interview session it cannot be saved and continued later. An applicant must have all the information about the business with him and thus one may not have enough time to consult other parties.
Filling a Ss4 Online Application Form
This still requires your presence, a computer, a printer, and internet connection but here you get to print and fill a pdf ss4 online application form. This method is very convenient because you get to take your time when filling the forms.  You can hold a meeting and consult your partners or even lawyer while filling in some parts of the form.  This pdf application form is one of the most common ways of getting an EIN.  The IRS has provided a pdf pamphlet as a step by step guide to filling the form thus giving you an easier time in the process. Application through this form offers flexibility in terms of time and means of postage. The completed form can either be mailed or faxed to IRS. It takes a longer period to get an EIN number with this process but it is worth it.
Telephone Application
The IRS allows for telephone applications for those businesses outside the United States.  There are telephone operators ready on call Monday to Fridays from 6 am up to 11 pm Eastern time according to the IRS. The caller will undergo an interview (from form ss4) to determine their eligibility.  Once authorization is done, the applicant will receive their EIN.
Related posts: