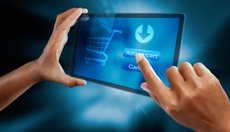 These days consumers are buying more and more products and services online. Small businesses need to be prepared to compete in this changing world of retail. E-commerce is becoming more important. Simply having a brick and mortar presence is no longer an option for many small retail businesses. Even the way consumers find stores is changing. The internet has dramatically changed the way people shop and interact with businesses.
Online Presence
Your small business needs an online presence. Use this new digital age to your advantage. Don't be afraid if creating an internet presence requires exploring unknown territory and opportunities. Your digital presence includes your website, social media, online directories, and any other place online that your customers might find you. Don't limit this presence. Even traditional business need a digital presence.
Establish credibility and trust: Many consumers check businesses out online before visiting the store in person. More than half of consumers don't trust a business that doesn't have a website. Simply creating a website can go a long way. It makes your business more appealing and trustworthy to this new generation.

Websites, blogs, and social media enable reviews and comments about your products and services. This allows you to leverage your presence to establish your business as an expert. You can answer queries and address complaints quickly and thoroughly.

Give your business a voice: With review sites these days, your business is online whether you are aware of it or not. Make sure you are a part of the conversation. When companies respond to negative and positive views alike, it further establishes customer trust. It gives you an opportunity to defend your business and its actions.

Creating a website gives you more control over your voice. If your site is well branded, it can say a lot about you. It gives you the opportunity to tell new and old customers about your company and what you do. Take part in the conversations online and establish your brand.

Improve customer experience: Your website and social media presence acts are your ambassadors when you are not physically able to. You can chat directly with your customers online with features like LiveChat. By creating a unique experience online, you can help keep your customers happy. Don't be afraid to use these tools to surprise and delight consumers. Your business is likely to reap the benefits.
Join the e-commerce movement: Online sales have been growing for years. This provides a vast potential for revenue. Offer your goods online. Customers of all varieties will have the ability to shop with you without leaving home if they so choose.
Marketing
The best way for small businesses to stay relevant among competing national brands is online marketing. No matter your business, your customers are online. You need a strong presence online to gain new customers, even in-person customers. Online advertising allows you to target specific demographics and geographic regions. These ads have the potential to reach hundreds of potential customers. Here are a couple of reasons why online marketing is a necessity.
Consumer expectations: When most consumers hear about a new business, they immediately look them up online. To find your address, they plug it into a smartphone and use a navigation app to get there.
Competitors: You competitors are online. If consumers seek you out and can't find you, they may find your competitor instead.
Convenience: A presence online allows you to be open for business around the clock. This enables consumers to shop with you at their convenience.
Reach: Online marketing overcomes the barriers of distance. You can widen your target market without having to establish a physical presence in that location.
Personalization: Online marketing allows you to humanize your business. You can stand for a cause. You can also tailor your offerings depending on the customer. This makes interactions seem unique and personal.
Times are changing and so should your marketing tactics. Most people these days have smartphones and are wielding them with a vengeance. If you are not marketing online, you are missing out on a large consumer base. Potential customers could walk right past your storefront while engaging with other brands online. Don't allow that to happen.
Unique Deliveries
Consumers are buying more unique products online as well. Everything from groceries to clothing to furniture. Delivery methods are having to change with the times, too. The problem is, many customers are not home when their packages are being delivered. This can lead to theft or problems with perishable goods.
You need to offer solutions to these problems whenever possible. Some businesses choose to require a signature upon delivery. This helps to reduce the occurrence of theft. Refrigerated parcel lockers make delivery of these perishable goods possible. Refrigerated deliveries prevent things from melting in the summer heat or spoiling on the doorstep. Refrigerated deliveries are great for many different retail markets.
eGroceries: Online grocery shopping is projected from 4.3 percent to 20 percent by 2025.
ePharmacy: Global epharmacy is projected to grow at a compounded annual growth rate of 17.7 percent.
Flower delivery: Between 2012 and 2017, online flower shopping grew by 6.9 percent annually.
Food gifting: The food gifting industry is approaching 18 billion dollars this year.
Online wine shopping: In 2015, wine delivery sales increased by 8.1 percent. This service is great for everyone involved.
Cosmetics: Fifty-four percent of consumers have purchased beauty products online and online purchased of skin care products have increased by 12 percent since 2012.
Consumer trends are changing dramatically. With the appearance of the smartphone, everyone is online like never before. As a small business, you need to be taking advantage of this. Customers of all ages are using the internet to validate business. If they can't find your website, they might rely on review sites. Make sure you have a voice in these discussions. Take advantage of the number of eyes you can get ads in front of if you leverage online marketing. Digital marketing is a unique way that small business can gain an edge on the competition. When it comes to deliveries, think outside the box. You want a customer to have a great interaction with your business from start to finish.