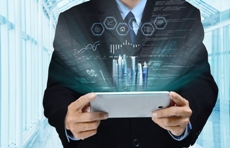 Searching for information on businesses throughout America has never been easier. If you are looking to triple your income by investing in companies, it is imperative for you to first conduct detailed research on the companies and businesses. After all, it wouldn't make sense to invest in a business that loses money every year now, would it?
There is no easy or magical way to profit from investing in stocks. You need to do your homework properly and pay attention to several indicators about a company before you purchase stocks. Some of these indicators include knowing the CEO of a company; you need to know if the CEO of a company has the credentials to spearhead a company into the future. You will need to know the company's business model and see if it is profitable. It is also advisable for you to invest in a company that has a leg up over its competition. Does the company have superior products, patents, brand power, and technology?
So, the question arises—how do you use the most helpful new software to search for information on businesses throughout America?
We are blessed to live in a contemporary world where we have access to numerous technology and software that have made our lives easier. There exist several software and search options such as PrivCo, Hoover´s Online Pro, Reference USA etc., that can help you obtain valuable business information. These software and search engine options are easy to access. While some of them require you to pay a premium, there are other options that offer free services. If you want information on family owned, private equity owned, venture backed, and international unlisted companies, it is advisable for you to use PrivCo. For updated information about a company's location, summary financials, top competition, and top officers etc., you can benefit tremendously by using Hoover´s Online Pro.
However, the businesses search software that appeals to us the most is the Koloden online search. The online software gives you access to detailed information about businesses in America. Not only does it help you identify the state of incorporation of a business, it also gives you access to a business's commercial reports, reference books, and corporate reports.
Additionally, you can also check the financial situation of a business and the worth of a business´s old stock certificates. If you are looking for an effective search source that allows you to conduct commercial and industrial research on a business, you should look no further than the Koloden business search software.
Related posts: