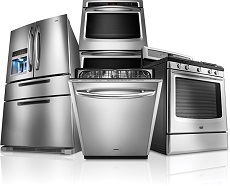 Your refrigerator and other household appliances can go on a strike without any notice leaving you to deal with the spoils. And especially when it comes to warranty, it can be a mind-boggling issue! So, here is an insight into how to go about it in such scenario.
Written warranty and beyond
While most people consider the written warranty as the be all and end all for their appliances, this is not true. A written or spoken claim made by manufacturers printed on a package or through print or TV ads is also considered a warranty. Now, say a refrigerator manufacturer claims that the refrigerator model shall run for 5 years nonstop but it offers only a 1-year warranty then the consumer may have the right to repair, replace or refund if the refrigerator goes out of order before 5 years of service. So, it is imperative to collect all such proof regarding claims wherever and whenever you find them.
It is also essential to check reviews of other customers on the retailer or manufacturers official site. Just like home warranty reviews, even refrigerator warranties can be quite misleading, so it gives you an upper hand if you do your homework.
Asking written warranty before purchase
Every consumer has the right to see written warranties for the products they are about to purchase before they make a purchase. Many retailers are ignorant of this law or simply ignore it. If a refrigerator you purchased is defective, then contact retailer or manufacturer and ask for a repair, replacement or refund immediately.
Sometimes, it is easier to use your legal rights instead of using your warranty or guarantee. You need to do a little homework on this subject and see which is easier for you. You need to find out if using your legal rights on faulty goods is a more straightforward process. This process is usually the easier one during the first six months after purchase, but your legal rights are valid for 6 years if there is a fault in your refrigerator. On the other hand, if you want to use your warranty or guarantee then go through your paperwork diligently to claim warranty if your fridge is still under warranty period. The warranty shall usually be on your receipt or a separate warranty leaflet or e-mail sent to you. The paperwork will state the duration of the warranty period and the type of warranty such as a replacement, repair or refund.
You shall be asked to submit proof of purchase such as a copy of the receipt and a photocopy of warranty certificate. Upon making a claim you also need to send a registration card to the manufacturer to ensure that the claiming process is initiated correctly. Lastly, if the language of your extended warranty seems to be very confusing, this gives you additional rights which come under 'unfair terms.'
So, be aware of your rights to get a fair deal out of it.
Related posts: