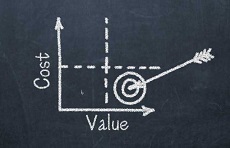 Running a small business can be expensive. On top of managing your staff and paying out for rent and other utilities, you also need to think about insurance cover so that your business is protected should anything go wrong. Insurance cover, however, can be costly and varies greatly from company to company. To help you get the best deal on your next insurance renewal, we've rounded up five money-saving tips for you to consider.
Compare quotes online
Price comparison websites have become a staple of money-saving Britain, with the majority of us turning to websites to check quotes for our car and home insurance before we renew. But did you know that the same sort of service can be used to reduce the cost of your business insurance? Websites such as Be Wiser Business Insurance display competitive business insurance quotes from some of the country's leading providers to help save you money and get the best deal for your business. And the best part is, it's free to use.
Scrap unnecessary add-ons and coverage
Although some business insurance is a legal requirement, you don't need to spend hundreds of pounds on extras and add-ons if you don't want to. Employers' liability cover is the only insurance that businesses need, and it will protect you against the cost of compensation should an employee fall ill or become injured as a result of their work. If you do not invest in employers' liability cover, you could be fined up to £2,500 per day.
We also recommend that you are covered for public liability insurance, which will protect you if injuries or accidents happen to members of the public or their property when in your business premises, or when you're out and about on the job. Failing to invest in such policy could save you money, but in the long-run, your business could suffer if you're sued and forced to pay out a hefty compensation package to a customer or member of the public.
Reduce Your Risk
All insurance quotes are based on risk. Simply put, more risk you pose to the company, the more expensive your insurance will be; that's why car insurance for young people is so expensive. The same can be said for your business – if you work in a risky industry or you don't have the right safety protocols in place, your policy could be more expensive.
Speak with your insurer and ask what you can do to reduce your business risk. For example, you could install new security cameras, invest in human resources and health and safety training, or improve your workplace safety measures and procedures to reduce the chances of risk or injury to members of staff. In some industries, you may even be able to get your employees to sign contracts that put them in charge of their safety, reducing your responsibility as an employer and, in turn, reducing the cost of your insurance. Remember that the safer your business and premises are, the cheaper your insurance quotes could be.
Look at package deals and discounts
Some business insurance providers offer other types of insurance, which you could bundle together to save money. If you're looking to renew business vehicle insurance, business property insurance, and employers' liability insurance all at the same time, for example, ask to see what sort of discount you could get. Loyalty schemes are also offered by insurance companies, so shop around and see whether your business could be due a discount.
However, it's important to remember that package deals aren't always the cheapest; you should still opt to compare prices of individual policies to make sure that you're getting the very best deal for your money. You could find that, by bundling all of your services together, you're actually spending more than you should. Never pay for "convenience", as it does not make sense financially and could add up if you let your policy run over for several years.
Now it's your turn…
There you have it – four of the best ways to find cheaper business insurance. Now it's your turn to follow our advice and look out for a cheaper insurance quote for your business.
Remember that insurance companies change their prices on an almost daily basis and that there is always room for manoeuvre. Never accept the first quote from an existing provider at the end of your policy, as the chances are that you'll find a better deal elsewhere. If you're prepared to shop around and switch, you could save yourself hundreds of pounds.
Related posts: