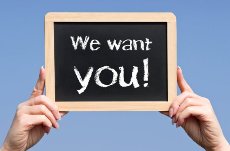 Employees are the biggest assets to any business. The growth of your business depends highly on the performance of your employees, both as individuals and as a team. Filling key positions with the right people are critically important, especially if you want your business to remain competitive on the market.
Recruitment is never a simple task to handle, but there are ways to increase your chances of finding the perfect candidates for the positions you're trying to fill. Here are some of the things to prepare before starting your recruitment process.
Prepare Clear Job Description
You want every function in the company to be clearly defined. Clear job descriptions will not only make finding the right candidates easier, but also help streamline the operations of your business. Besides, you want a group of skilled people, and the only way you can recruit them is by having clear job descriptions in the first place.
There are many ways you can define job descriptions clearly. You can learn from other businesses of a similar scale and form to get a good start. You can also find out more about various positions you need to fill based on your specific requirements.
Set a Budget
The second thing to prepare is a budget for the whole recruitment process. Recruitment can be a costly process to complete, which is why having a clear budget in mind helps a lot. You need to get the job vacancy to the right candidates. This often means placing ads and using premium networks such as LinkedIn to optimize the recruitment process.
You also want to set a budget for the employee. Having a clear salary range that is well within your company's budget will help you choose your candidates more wisely. Once again, you can rely on resource centers such as SalarySite.com to learn more about salaries for various positions.
Look for Attitude
Sure, you can set certain requirements to filter candidates accordingly. For example, you may want the person filling managerial positions to have at least a master's degree and 3 to 5 years of experience. However, you need to be willing to hire people for their attitude rather than pure skills.
It is important for everyone involved to be in the right mindset before starting the recruitment process. When using the services of a HR management company, you can tell them the qualities that you expect from the candidates.
Build Relationships
One last thing to prepare before recruiting new team members is good relationship with sources of high-quality candidates. This may not be your first recruitment and it certainly will not be your last. Get in touch with universities, recruitment companies, and executive search firms and maintain a strong relationship with these entities.
You'll find the relationship to be invaluable as you try to fill more sensitive positions. The relationship you have with these parties, along with the other preparations we have covered in this article, will make any recruitment process easy to handle. Your business will benefit from having the right team members supporting its growth.