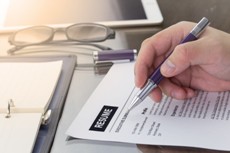 Let's face it: it's not something fun, but the reality of working life these days is that no matter how good you are at your job or how hard you work, there can come times when you're let go by your employer. Industries can evolve and companies fail to catch up; finances can be inappropriately juggled; new management can decide to radically change company structure; and many other situations can occur that mean people are laid off in droves.
The important thing to do if you are let go, is to dust yourself off and start looking for your dream job. You never know –  being laid off might be the best thing that's ever happened to you because it sets you on a new path, one you've only ever thought about heading down "one day."
When it comes to landing a top new job, keep in mind that you don't have to do everything by yourself, particularly if you're not having success getting interviews or other interest within a decent timeframe. There are numerous specialists out there who can assist you to prepare adequately for the job application process, and various services to choose from which can be a worthwhile expense. Read on for some of the job-search related aids you can consider utilizing today.
Specialists in Resume, Cover Letter, and Selection Criteria Writing
For starters, you likely won't even be able to get to speak with hiring managers or business owners face to face in an interview if you don't have a fantastic resume and cover letter (and potentially a selection criteria) written for your job applications.
These documents are incredibly important, and can make or break your job search. After all, you can be the perfect fit for a role, but if you don't showcase your skills and experience properly or present your documents in a helpful format, you may be knocked back at the first hurdle.
As a result, it's always a good idea to take advantage of reputable resume writing services. People who create and edit these and other job application documents day in and day out know how to help you stand out for all the right reasons.
Professionals in this line of work can lay out your documents in a scannable way, so that recruiters can quickly and easily see that you're matching the job requirements; plus, they can help you use the right kind of font, ensure you leave plenty of white space on each page, and use an attention-grabbing, but not too "out there" template.
Resume writers can also go over your words to ensure you haven't made mistakes when it comes to typos, spelling and grammatical errors, and run-on sentences. They can also help you to tailor documents for each specific job, or to tweak your career history to show how your previous experience will be suitable for a new type of industry or role, if needed.
Interview Coaches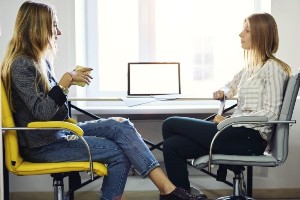 Once you have well-rounded application documents and start getting lots of interviews, it's important to know how to impress when you're meeting with people. That's where interview coaches can come in handy, particularly if you always come away from meetings feeling like you failed to impress.
People experienced in this area can help you practice common questions asked in interviews for your job type, and train you to get better at pitching yourself and your experience in the best way. They can ensure you become more adept at thinking on your feet, at conveying positive body language, and in talking about your accomplishments properly, instead of selling yourself short. They can also bring your attention to any weaknesses you may have in interviews, and help you to address them.
One of the other main advantages of hiring an interview coach is that working with someone like this enables you to enter a meeting feeling more calm and confident. This, in turn, will make you seem more likable and approachable to interviewers, and will make it easier for you to showcase your best self.
Social Media Gurus
Lastly, keep in mind that more people land dream jobs by being proactive and networking with recruiters and employers directly these days. One great way to go about building relationships with key people, and showcasing your expertise in an area, is to utilize social media.
Sites like Twitter, LinkedIn, and Facebook are great platforms to use to make connections, impress people, and even find out about jobs before they're advertised (which then helps you to beat out your competitors).
Consider hiring a social-media guru to teach you how to create professional, effective profiles on the sites which are most relevant to your industry and the type of job you want to go after. They can also assist you to make connections with new people, and show you what kinds of posts to share, and the types of conversations and groups you should join, for maximum benefit.
Related posts: