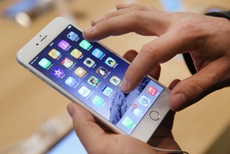 By 2019, we will see that over two-thirds of the UK's population will be smartphone users, and this is a result of the world becoming extremely reliant on technology. In January 2017, the Labour Force Survey found that there were 31.85 million people in employment. When there are 10.55 million more smartphones per user than there are employees in the UK, it becomes clear how and why the smartphone has changed our day-to-day working practices — but is it for better or for worse?
Something which is not advised by healthcare professionals; research has proven that seven out of ten people who are aged 18-24 check their mobile device through the middle of the night. This post-digital generation are likely to shape the way smartphones are incorporated into working practices in the future.
But why could it be a beneficial idea to allow the younger generation to use their smartphones in the workplace?
How do employers feel about mobile usage?
Employers' opinions towards employees using smartphones whilst at work aren't always confident and with more young people using smartphones daily, this has struck a problem for management. This is down to the fact that most employers simply view the smartphone as a distraction that reduces an employee's ability to complete a task by up to 20 minutes at a time.
Business owners are cautious when it comes to enforcing their company policy regarding mobile phone usage. They feel that employees will become less productive and make the workplace a negative environment if they're restricted from using their smartphone at work, as in their eyes, it has become an everyday essential. However, to counteract this, they suggested that employers 'should simply show them the math and staff are likely to co-operate because they don't want to see the company go under or lose their job.'
With the average smartphone user only spending around 90 minutes per day on their device, it doesn't help their argument and desperation to use it within the workplace.
11% of people questioned by the University of Surrey said that it was simply unacceptable to have your smartphone switched on when in a meeting. The same university admitted that 80% of people said it wasn't acceptable to read or send text messages when with colleagues. Although, this may be because employees and employers alike are preoccupied in working practices that discourage the use of smartphones, and don't yet realise the productivity benefits that a younger generation of smartphone users can accrue for business.
Does smart tech improve productivity?
To boost productivity employers would have to embrace a 'bring your own device' to work culture as this could save precious time — something that all business owners should look for. When employees are connected to a wireless internet network, they can complete tasks in ways that do not limit them to sitting at a desk or having to be in the office.
According to research carried out by Cisco Internet Business Solutions Group, a 'bring your own device' to work culture across countries saves 37 minutes per week when individuals can use their own devices. This is because these users are working on the go and between 'dead-times' in the office when they aren't stationed at a computer.
In the USA, the implementation of smart technology in the workplace can help save 81 minutes each week, which is considerably higher than Germany where only four minutes is saved. Contrary to popular belief, this suggests that globally, smart devices can aid, rather than detract from, productivity-saving efficiencies. Furthermore, if smart device users can implement their own technologies into their working practices, then they are more likely to take work home with them — as these employees are working an extra two hours every day and sending 20 more emails every day. For example, many members of staff are now able to use their smartphone as a mobile printing device. When there is a compatible printer in range connected to the network, users can print from their device without the need to install software. This frees up time during the day as users can print from anywhere in the office, without having to be stationed at their desk and printing from a desktop computer. Cloud storage and printing documents that aren't saved to hardware are also freeing up the flexibility of working practices and allowing employees to work in ways that weren't previously possible.
This has led to business owners dismissing the idea of a 'bring your own device' to work culture before they have even tested it. If companies were willing to incorporate a BYOD culture, then they may see what some research validates as being a 16% boost in productivity over a 40-hour week, a 23% rise in job satisfaction and a 21% rise in company loyalty. If businesses aren't willing to incorporate change into outdated processes, then perhaps these operational efficiencies may not be experienced by many for years to come.
United Carlton, providers of print management software solutions, has conducted this research and brought you this article.
Related posts: