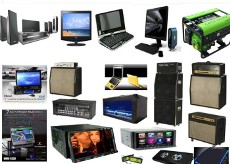 Small electronic businesses must choose best plastic enclosures to protect their electronic devices as well as the user. There is such a wide range of plastic enclosures available in the market, from light materials to heavy-duty, from cheap to expensive. Before any small electronic business decides to use custom-made plastic enclosures, there are various factors to consider to make the best decision and choose the right plastic enclosure that is durable, affordable and safe.
The first factor to consider is where you are installing the electronic device, is it outdoors or indoors. For indoors installation, the most suitable plastic enclosure is polyester or polyvinyl chloride (PVC). These materials have a weak resistance to heat and direct sunlight. They also do not absorb moisture quickly making them ideal for electronic devices installed indoors. For electronic devices that are to be installed outdoors choose plastic enclosures that can withstand freezing temperatures, rain, wind and even extreme heat such as poly carbonate plastics. It can also survive acidic environments.
The second factor to consider when customizing your plastic casing is the function of the electronic device. If you have to read through the device like a meter, electronic calculators, or a watch, then you require a transparent plastic enclosure and for translucent plastic that transmits and redirects light like for aquariums or submarines use Poly methyl methacrylate. If it is a handheld electronic device, then it should be made of lightweight plastic material. If you require plastic casings that will be used in medical field, then you may go for antimicrobial ABS plastics. It can release ions that kill viruses and bacteria.
Lastly, before you choose the plastic casing to protect your electronic devices and panels, consider your budget. Most businesses make choices according to the money available. Customizing your plastic casing is expensive compared to readymade enclosures available in the market. However, custom-made plastic enclosures will ensure you acquire the right shape, size, quality and design offering your electronic devices durability and safety. Visit this site for simple yet high-quality and efficient custom electronic enclosure.