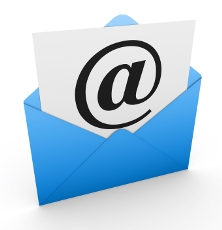 Small business owners have always been at a disadvantage when it comes to marketing. While their larger competitors have more resources, small business owners cannot afford to spend as much money or time without first worrying about the return on their marketing investment. Luckily for them, the rise of Internet and social media has made the job of marketing easier and relatively inexpensive. In addition, it also allows them to track the success of marketing campaigns and calculate the return on investment. This enables them to tweak their campaign and marketing spend to adjust to their target audience and get the most out of it.
There are multiple channels for doing online marketing. Some of the successful marketing strategies business owners have employed are:
Website – This is perhaps the oldest, but still very relevant, avenue for marketing your business. When combined with e-commerce capabilities, the website can provide a significant boost to the business. Compared to in the past, the effort and knowledge required to build and maintain an Ecommerce website has been reduced thanks to website builder tools such as those from Wix. Wix was one of the first companies to provide an easy tool for website building for people who do not have much technical knowledge. It enables even a novice without any technical knowledge to create a website in minutes. Since then, they have continued to add new functionality at a rapid speed. Now the tool allows business owners to customize to their own taste and create a unique platform.
Social Media – Contrary to website, social media is one of the newer forms of online marketing. The rise and popularity of social media sites such as Facebook, Twitter, etc. have prompted business owns to go where the eyeballs are. Many businesses have employed successful and viral marketing campaigns boosting their visibility.
Search Engine – Google made possible the marketing strategy based on people searching for information or products in the search engine. If you can have your website or product shown at the point when customer is looking for information the chances of converting him to buyer are very high. Marketing professionals have spent considerable effort trying to tailor their website to Google's algorithm to make sure it shows up on the top when users are searching for information, a technique called search engine optimization (SEO).
Email Marketing – This is one of the most overlooked online marketing channels. However, when it is combined with the customer database and unique content, email marketing can provide a great return on investment. Again, a number of email marketing software tools have been developed to help you perform this task without lot of knowledge and effort. The tool called ShoutOut email marketing from Wix is a standout amongst these tools. It is both versatile and functional and easy to use.
Below we provide details on the Wix ShoutOut tool that makes it a must have for anyone serious about email marketing.
Customizable Templates – This is a must have feature for any email marketing tool. You need to be able to create emails with distinctive styles without having to spend lot of time. The ShoutOut tool has number of pre-built templates that you can customize with different colors and styles and send to everyone with a click of a button. When you consider the fact that you will be sending multiple emails in a month you ought to have the ability to create emails unique styles for each campaign.
Integration with Contacts – The success of an email marketing campaign depends on how many emails you can send and the response you get from the receivers. Your focus should be on collecting as many email addresses as possible, sometimes by giving them incentives. Once you do collect emails from them the next task is to be able to gather that information and send emails to them easily. This is where ShoutOut tool's integration with contacts comes into play. The software allows you to pull the contact information, select target audience and send the emails with a snap. Remember, email marketing to a large extent is a numbers game. The more emails you send the better return you can expect.
Social Media Tools – As I mentioned earlier social media has become an important marketing channel for the marketers. Those who do not take advantage of this are sub-optimizing their marketing efforts. The ShoutOut email marketing tool allows you to spread the word on social media by sharing them on popular social media channels. It also allows the receivers of the email to share it within their own social media channels. When you combine the power of email marketing with the viral nature of social media you can expect great returns from your marketing campaigns.
Analysis – The ShoutOut email marketing tool provides you the ability to analyze the data and show statistics on number of emails opened, viewed and responded. After, you can view the analysis, and you will be able to adjust your campaigns for more success. ShoutOut provides this information with minimal effort and in an easy to understand format.
Responsive Design – Responsive design refers to formatting the content depending on which device it is being viewed on. The proliferation of the types of devices, such as phones, tablets, laptops, desktops mandates that the user be able to see the content in proper format depending on which device he is using. Without it he will not be able to see the content properly and your campaign will lose its value. The ShoutOut tool has responsive design that make email appear great on any device.
Using Wix's ShoutOut, and other online marketing tools, will help you take your business to new heights without having to spend considerable money and effort. Just make sure you pick the right tool for the job.
Related posts: