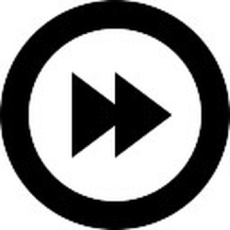 Running a small business requires you to always be on your toes and ready to respond to your customers and employees. It's not a job where you're going to be sitting around too much. If you want to be successful, then you have to practice habits that will help your company succeed.
Educate yourself and understand what other entrepreneurs are doing to thrive and what behaviors of yours you need to adjust. You never know what modifications are going to stick and allow you to truly soar. Use the following suggestions as a foundation to help get you started on the right foot.
Adopt Technology Solutions
Use technology to your advantage. This is one area you shouldn't be afraid to invest your time and money; doing so is well worth your efforts and energy. For example, this app allows your employees to get paid quicker and more efficiently. Ditch the old school ways of handling these types of logistics and start realizing what technology can do for you and your business. More than likely you won't be disappointed.
Get Organized
You can never be too organized when you're a business owner. Your company will run a lot smoother when you're in control and know exactly where important files are located. Save time and frustrations by getting all your belongings in order upfront. Clients and employees will admire your attention to detail and they'll see your company in a better light. Make your office look presentable and try to go paperless as much as you can to eliminate any clutter.
Train your Employees
It's good practice to always train your employees. It doesn't matter if they're new to the company or you're implementing new procedures or systems, always take time to teach and guide your staff members if you want the work done right the first time. They'll appreciate this benefit and be more inclined to want to work hard and do a good job. The business will operate more effectively, and your employees will be more likely to stick around the company longer. This is a great way to show that you appreciate your staff and are truly invested in their future.
Put Your Customers First
Your business will be headed in the right direction when you start to put your customers first. All you do should revolve around making their lives easier and finding solutions to their complaints. Reach out, ask for feedback and reward them for being loyal clients by hosting customer appreciation events. Let it be known loud and clear that you value their business and opinions. The happier your customers are, the more likely they'll be to spread the word to their friends and family members.
Conclusion
Don't feel bad if you haven't found your groove yet. Keep working at it and tweaking your current approaches. Change your bad habits, focus on the new ones, and notice how quickly your entire company begins to turn around for the better.
Related posts: