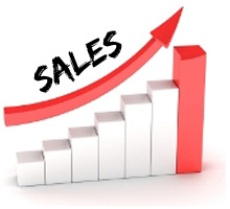 When it comes to eCommerce, having a functional and professionally-looking website plays a vital role in terms of achieving the highest conversion rates possible and pleasing your customers. Integrated systems are a great way to enhance the functionality of your website, and today, we're going to examine the reasons why so many merchants are using this type of solution for their online business:
Social proof
Showcasing the items that the purchasers of this item have also bought acts as an important social proof, indicating that your online store is trustworthy, and that people love to do their shopping there. In marketing terms, social proof acts as an important conversion-boosting tactic, because people often look at what others are doing and adjust their actions accordingly. Of course, displaying Facebook likes alongside each product helps as well.
Less searching for the items they want
Oftentimes, a potential customer will be looking at an item, unsure whether it fits the bill down to the very last specification. Displaying a list of related or related products makes it more likely that person will find something suitable; whether it be a similar item, or something related to that item. For example, displaying a suitable gig bag next to a guitar is great, because chances are, the person who is looking for a new guitar will also need a bag to carry it around in.
Customer reviews indicate the best products
Most integrated systems for eCommerce also give your customers the option to leave a review and rate a product they've ordered. Getting an insight into the most popular and well-liked products gives you a great idea of what type of products your online shop should be focusing on, and at the same time, the visitors will be able to indicate the best products immediately.
A fun new way to browse the store
It's important to give the visitors as much freedom as possible when it comes to how they want to browse your online store. Combing through an endless list of search results is fine but finding something you like and then exploring what other similar options are there through the related products feature is simply too much fun to pass up on. That way, the visitors that come to your online store will be likely to stay there for increased periods of time, which has a positive effect on your bounce rate, an important SEO metric.
Adhering to the latest eCommerce standards
If you've noticed other business owners applying integrated systems with customer suggestions, chances are, this has become the new industry standard that everyone in the eCommerce industry should adhere to. In the recent years, for example, live chat solutions such as the ones you can download at https://www.gomoxie.com/ have been spiking in popularity, and not without a solid reason: they are an instrumental way to connect with your customers and helping them resolve their issues whenever the situation calls for it, and they also help them make great purchasing decisions by making effective suggestions.
Doing everything in your power to get ahead of the competition should be the aim of every online store owner, and integrated systems with customer suggestions are a great way to go about it. Sometimes, it's not about getting more traffic to your store, but making the best of what you have, and this is exactly where they come into play. Are you excited to finally be able to increase your sales and aim for a better bottom line?
Related posts: