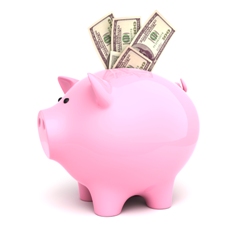 Your investments are likely to be pivotal to your future prosperity. From selecting your own investment funds to monitoring their performance, finding the best investments on the market can be a full-time job. It is therefore unsurprising that more people are choosing to use the services of an investment manager.
Make life a little easier
Hiring an investment manager can provide you with a way to make the most of your assets over time, leaving you free to focus on enjoying your returns. An investment manager can take away the headache of constantly monitoring your portfolio, leaving you safe in the knowledge that a trusted expert is keeping an eye on things.
Most people want to avoid making costly mistakes with their investments. Investment management is a complicated area and your decisions could have a significant impact on your future financial security.
Ascertaining the right asset allocation is just the first step. You then have to research and find which funds best represent it. Add to this the periodic monitoring of your portfolio and you've got a time-consuming task.
Financial markets can be very fast-moving. Share prices, exchange rates and commodities can all fluctuate dramatically. Keeping up with events which can have an effect on your investment portfolio is ever more time-consuming. Hiring an investment manager can ensure you make smart and considered decisions with your asset management whatever the market conditions.
Enjoy expert advice
This doesn't mean, however, that you relinquish all control of your own finances. Investment management can help you to build a portfolio of investments that match your goals. An investment manager can help you to understand and mitigate financial investment risk and rewards. If you take too much risk for example, you may lose money. Similarly, taking too little could mean your savings will be eroded by inflation. Whereas, doing nothing at all and stalling on financial decision-making could prevent your finances from flourishing.
You can still enjoy the decision-making process of investing with the support of an expert who helps you to understand your portfolio. From research to analysis, having the burden of investing shouldered by an expert will ensure less of your time is consumed by number crunching. Hiring an investment manager will also ensure you get annual reports and review meetings, as well as regular valuations. You will still be well placed to see exactly what is being done with your money and how your investments are performing against a target.
Secure your financial future
Investment management is an ongoing process. Many people invest over a long period of time and as such, a strategic approach to investing is essential to secure your financial future. Furthermore, financial goals become more complex as you age. Investments can supplement retirement income. Yet, knowing whether your savings will be sufficient or how to set up a reliable cash flow from your portfolio can be complicated considerations.
Investing for the future is important and making do with a portfolio that might meet your needs is not an ideal approach to investment. Hiring an investment manager can help you to make financial sense of the bigger picture and get a strategic plan in place.
Individuals now have unprecedented access to investment information. Detailed statistics and investment news are easy to obtain online, and investing has become far more accessible for those wishing to go it alone.
However, over the years, studies have shown that many investors are unable to manage their own emotions. Fear can lead you to sell an investment when its falling price is practically at rock bottom. Whereas, over-optimism could cause you to buy an investment when its price has already peaked. Of course, there are instances when following a hunch proves profitable. Yet, over the long-term, reason, logic and discipline fare better than emotional overreaction.
Similarly, while you don't need to be a financial analyst, you do need to be comfortable with numbers. You also need a way to accurately and reliably track the true performance of your overall investment portfolio. Investors who go it alone often suffer from selective memory. Successful decisions always spring to mind, whereas less astute choices can be conveniently forgotten. Self-deception is not the ideal investment ally. You must be able to honestly assess how your efforts match up against those of the experts.
Choosing to hire an investment manager needn't be an all-or-nothing decision. Your decision will be based on how much of the process you wish to do yourself. Outsourcing certain elements of investing to the experts may be more likely to save you both time and money in the long run.
Related posts: