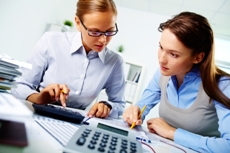 A new year means that you will need to start to think about having your taxes prepared. Perhaps you have moved to a new city recently. If this is the case, you will need to start looking around for a new accountant to handle your taxes. There is certainly no shortage of accountants to choose from. However, they are not all the same. You will find that they vary in terms of their skill and attention to detail. Some accountants are much better at finding deductions that benefit their clients. Here are several tips that will set you on the right path to finding a great accountant.
You should consider the amount of experience the accountant has.
It is always crucial to look at how long the accountant has been in business. You might have rather complicated finances. Therefore, an inexperienced accountant is not who you want to prepare your taxes. You can feel safe hiring an accountant who has been working full-time for at least four years. You cannot afford to have the accountant you hire make a mistake on your taxes that forces you to pay a large penalty. Therefore, always verify the work history of any accountant you are thinking about hiring. Click here to find out about an experienced accounting firm that can help you with all your tax preparation needs.
Check Rating from Better Business Bureau
The Better Business Bureau is an organization that you can depend on to give you accurate info about all the accountants who are presently doing business in your area. Each accountant will be assigned a letter grade that will be based on a combination of factors. You can be rest assured that the research done by the BBB is thorough. An accountant who has earned an A+ rating has been doing outstanding work for his or her clients for many years. Therefore, you can feel safe hiring this person to handle your own taxes.
Get references from people you know
It would be a good idea to have some conversations with friends and family members. Find out which accountants they hire to handle their taxes. How long have they been working with these accountants? Have they ever made any mistakes? How much do they charge for their services? You will most likely be able to get the names of a few experienced accountants from the people in your life. Make appointments with these accountants so that you can talk to each one. Never hire an accountant before you have a chance to meet with him or her in person.
Related posts: