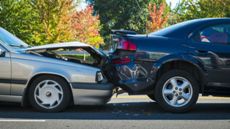 Car insurance is a legal responsibility for all drivers. With the number of vehicles on our roads expected to double by 2040 as well, setting up a car insurance business sounds like one of the easiest money-making ideas ever. The demand and need for car insurance will always be there, providing a constant stream of potential customers. Yet to be successful it is important that you follow these pieces of advice.
Get a Property and Casualty Licence
Firstly, you need to be legally able to sell car insurance to customers. Depending on where in the world you are hoping to set up a business, the exact process to follow will change. In the USA you need to obtain a property and casualty insurance licence from the state. It requires taking a pre-licensing course and passing the state-administered exam. Once this has been done, check any requirements from the state's department of insurance regarding setting up a business.
Create a Business Plan
A business plan is necessary for any new company that is serious about achieving success. When setting up a car insurance business this is especially important as you will need to work out how to position your company in the market where most competitors offer the same product. If you've never created a business plan before, the Small Business Administration guide can help. Once your company is set up, remember to regularly review and update it.
Research the Competition
Wherever you intend to set up a new car insurance company, there's bound to be some competition already in existence, such as Dayinsure. Research what they are doing well, any challenges faced or opportunities in the market where you can position your company. If there is some failing competition, then this could provide a good opportunity to take advantage of or highlight problems in the market and that setting up another car insurance firm there could result in failure.
Offer More Services
To stay competitive, it's a good idea to offer a variety of car insurance services, or a range of more niche products. Target a demographic less catered for, such as elderly or learner drivers, or devise policies that will suit a new or specialised type of driver, like emerging markets such as only electric car drivers.
There will be many challenges you face when setting up a car insurance company but in the right market and with a solid plan it can be a success.