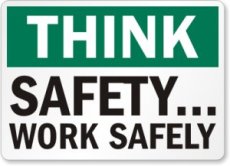 Workplace health and safety always needs to be a current topic of conversation if you are going to keep up to date with safety legislation and develop a smart strategy for protecting the workforce.
Some of the most commonly reported incidents in the workplace are eye injuries and when you consider how vital your vision is, doing what you can to stay safe should be a priority.
Here are some tips and insights on eye safety. There is an overview of the potential hazards plus a look at what you should do if you wear contact lenses, and details of which type of protection is suited to the work you are doing.