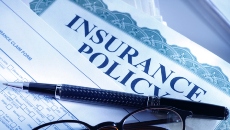 Small businesses contribute greatly to a country's economy. In the U.S., for instance, data from the U.S. Census Bureau showed that the number of small businesses has risen by 49 percent since 1982. Today, many individuals and groups continue to set up businesses targeting the local and international market.
Starting a business of any type requires the proper legal documents and insurance to ensure that everything is legitimate and your business is protected from various risks.
Being knowledgeable about the different types of insurance is a must. Here are 10 of them you need to consider regardless of the size of your business.