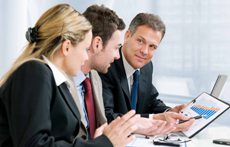 Most successful business owners are good at one thing, be it sales, marketing, or even designing a best-selling product. However, what they are not so good at is planning for the future.
When you are working hard to establish a business, it is easy to forget about the long-term future. Your only concern is to be successful in the short and medium term. You certainly don't have time to think about an exit plan or saving for retirement. You probably don't want to think about boring stuff like insurance, investment plans, or taxation either.
However, this is a huge mistake. One day, in the dim and distant future, the time will come when you decide to hand over the reins of your business to someone else so you can enjoy the fruits of your labor. Unfortunately, if you haven't planned ahead, you could end up with very little in the way of retirement funds or capital.