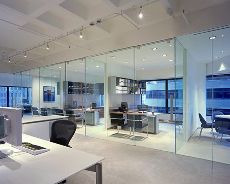 All businesses need an office of one sort or another. A startup may only need a desk and a laptop initially, but once the business grows in size and you have staff working for you, acquiring office space will become a priority.
Traditional office space works well if you need a permanent base for your business, but if you are going through a period of transition or opening up a branch office, a virtual office space for rent is a good choice.
With a virtual office, you pay a monthly fee for use of a postal address and telephone number. You may also be able to use facilities in the building, such as conference and meeting rooms, administrative support, and a 'hot desk'. It's the perfect solution if you don't need permanent office space.