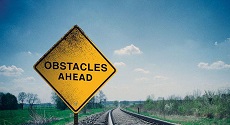 There are few decisions as intimidating as starting your own business. On the other hand, it's an adventure like no other and it could just be the making of you. The reality is that, if you never try, you'll never know if your big idea is destined for success. So, taking the leap is always going to be scary.
There will always be unknowns and uncertainties. The secret to success is learning how to minimise them. You've got to eliminate risks and invest in reliable assets. In the early stages, personal loans are a great way to do this, because they create a solid foundation. With safe, manageable capital, you can start putting those all-important building blocks in place.
Keep reading to learn about the common pitfalls associated with starting a business and how you can avoid them.