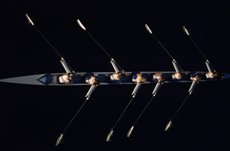 As a young entrepreneur, I totally bombed out at hiring and managing people.  It took me a long time to figure out that employees had a very different mindset, outlook and set of expectations than I did.   And perhaps most of all I didn't appreciate the huge upside that I could have gotten if I had given a lot more effort to the whole hiring/managing people process.
As a new entrepreneur, you tend to be much more focused on what may seem like more pressing matters, such as creating products or delivering services, getting sales, controlling costs, managing cash flow and trying to stay in business.
But the leverage you can add to your company as you add employees can be incredible.  It takes time to do what you need to do to hire and manage employees well.  But it is an effort that you will be repaid for many times over.