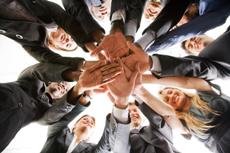 They say it's the people that make a company. If you are reading this article right now, it's because you realise the importance of your staff and creating the best environment possible to produce quality work.
When you think about it, your employees are on the front line. They are the ones driving in new clients, interacting with customers or clients and more. It makes complete sense to want to do everything you can to make sure they are happy and engaged workers.
There are some tricks for optimal employee engagement, however. This article will discuss some of the ways you can build a good rapport with your staff and ensure they are motivated to keep on performing at their best. Building trust is essential and is the foundation of a great working relationship.