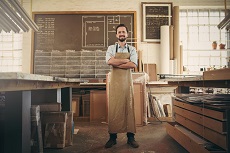 When you still have unpaid debt, you find it hard to move on with personal finances. You need to find ways how to consolidate credit card debt, and this will allow you the freedom to get back on your feet again. Debt issues keep you stalling and preventing you from reaching your personal goal, and this is exactly what also happens in business if not properly a managed.
In business, there are times when you hit plateau. That's when you have to address whatever flaws are holding your back before it's too late. The challenge is to identify them.
Below we discuss the flaws that are stalling your business, so you can take the appropriate steps to get past them. Let's get started!