Sponsored Post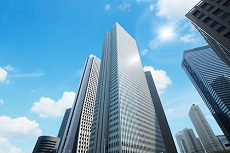 If you're looking to sell your commercial property, the internet is one of the best places to do it. The majority of buyers look for their next property online these days, especially when it comes to buying a business.
The question is, how can you sell a property online and is it doable with no experience?
Choose an online estate agent
One of the easiest ways to sell a commercial property online, is to use an online estate agent such as Hatched. They take care of pretty much everything for you, including the marketing of the property. However, you will need to typically arrange your own viewings.
Another benefit of using an agency online, is that they'll be able to take care of all of the legalities for you. If you were to try to do it totally privately, you'd need to take care of that side of things yourself.
Make sure you get a good valuation
Although the commercial property in the UK is still thriving in contrast to the domestic property market, it's still important to get a good valuation. This is because if you list it at the wrong price, you're going to find it very difficult to sell.
If you have the budget, it would be worth getting two valuations from different companies. That way, you'll know if the first one you received was accurate.