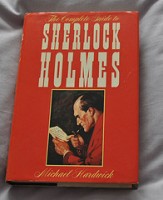 For many would-be small business entrepreneurs the path to business ownership starts with purchasing an existing business. While you will be paying a premium for the existing business in terms of goodwill, it gives you peace of mind knowing that the business is already established.
While this is true to some extent; we believe that you still have to be extra careful when purchasing an existing business. Just because the business has been operating for several years does not mean that it is running well. There is no guarantee that you will make a good return on your investment. We have come across several situations where the buyers, particularly the first-time buyers, were blindsided by the realities of the business AFTER they had signed closing papers. That is why it is very important to spend extra time in performing due diligence before signing on that dotted line.

To some extent, performing due diligence before buying a business is like doing the detective work. You are trying to understand and solve the mystery of how the business is performing now and how it will perform in the future. The goal of the due diligence should be to answer these questions about the seller and the business you intent to purchase:
Why is the seller selling the business?
How is the business currently performing?
What factors are contributing towards the current business performance?
What is the future potential of the business?
What will it take to close the deal, if you do decide to move forward?
To answer these questions you need to do both quantitative and qualitative assessment. We showed how to perform quantitative assessment based on seller's financial statements in an earlier post. In fact, we at Angel Business Advisors provide due diligence service by which we analyze the financial statements and prepare a detailed report showing sales/profit trends, red flags, improvement opportunities and follow-up questions. You can see sample report along with additional information on due diligence here. The quantitative assessment will answer questions 2, 4 and 5 from the list.
As you can see the quantitative assessment alone does not answer all the questions. You will need to do additional "detective" work to get answers to the remaining ones. You can do this using various tactics. We have highlighted some of them in the list below. We are sure you can add more this list based on your situation.
Visit the business as a customer. See how you are being treated.
Ensure you visit at different times of the day when the business is slow as well as during peak hours.
Talk to other customers and neighbors about how the business is doing; what they like and dislike about the business.
Find out who their competitors are and get their opinion about the business.
In addition to this you should have face-to-face meeting with the seller multiple times where you should ask additional questions coming from quantitative assessment and what you observed during your business visits. In the subsequent posts we will provide you list of questions you can ask during the interviews.
In the meantime, let us know your thoughts on due diligence based on your experience.

Related posts: