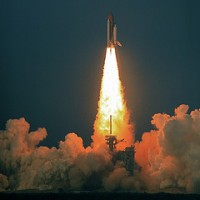 Many people jump into small business without giving much thought to what is required to succeed. There are number of myths out there about small business that influence their decision about getting into small business.
However, not everyone has what it takes to be small business owner. We think there are special personality traits that you need to have to succeed as small business owner. While some people consider joining MBA to gain business knowledge from this resource about online colleges it also helps to have these personality traits for success as small business owner. We are on the lookout for signs that point to success as small business owner. Watch for these signs in to see if you will be successful.

You don't easily give up on any tasks you have started. You will try many different avenue before deciding to let go.
You are a people person. You like to work with others.
You are a risk-taker in personal as well as professional life.
You don't wait for directions to start a project. You will get to work right away.
You are a hands-on person. You like to get down and dirty.
You know your limitations and delegate the tasks that you are not good at or don't have time for.
Failure doesn't stop you from pursuing your dreams. You learn from your past mistakes and move on.
You can juggle multiple tasks at the same time.
You have a good support from friends and families.
You have a large network of people with diverse background that you can tap into for business advice.
What other signs do you think would point to success in small business?

Related posts: