Tweet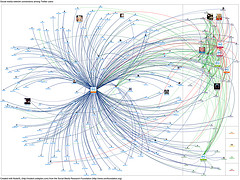 Building and running a successful small business is a team sport. You, as an owner, will probably play the role of a coach or a quarterback; but you are going to need more players with variety of skills to build a winning team. If someone tells you he single handedly built the successful small business, he is lying.

While it is true that you are the Chief Everything Officer (CEO) of the business responsible for taking care of all aspects it doesn't mean that you have to do all the work yourself or that you are even capable of knowing it all. The key to success is to build a solid network of people with diverse skills who complement the skills you possess. This network acts an advisory board that you can go to for advice, concerns or to simply bounce off any ideas you might have before implementing them. This board needs to be chosen carefully so that you can get the right advice even if you may not like it or agree with it. So what types of skills should you look for when building an advisory board or a network of supporters?

Mentor – If there is one person you need to succeed at small business it is a mentor. You should look for someone who has been there, done that. The mentor keeps you in check by asking tough questions and by giving proper advice during challenging times.
Customer Representative – Not many small business owners really give much thought to this, but I think a customer representative can help you immensely by giving you feedback from "the other side of the fence". Many small business owners make a mistake of thinking that they a good understanding of customer needs, but who can be better at validating that than the customer himself. A customer representative also gives you valuable feedback on your customer service, which is truly a leading indicator of how your business is going to perform down the road.
Lawyer – Even though lawyers usually get a bad rep, a good lawyer is an absolute must to keep your small business out of troubled water. Legal issues have tendency to come out of nowhere. A good layer can not only pull you out of the troubled water, but he can keep you from going in the trouble water in the first place. He can guide you in terms of employee laws, government regulations and many other issues you may not even be aware of. Trying to save few pennies by avoiding legal advice can cost you dearly in the future.
Accountant – A good accountant plays the same role as lawyer except with a focus on accounting. Again, you can save few pennies by trying to do it yourself, but it's not worth the trouble.
Technical Geek – Small business cannot succeed without putting technology to work these days. Our personal and business lives are surrounded by technology. A technically savvy advisor can help you solve thorny technical issues. More importantly, he can bring knowledge about leading technology that you can utilize to get a jump on competition.
Family Members – Finally, do not overlook the importance of immediate and extended family members in making you successful. Even though they may not play direct role, they are your biggest supporters and cheerleaders. When you go home at the end of a long, tiring day you need someone who is willing to listen to your stories and issues and sympathize with you and cheer you on to get you ready for the challenges of the next day.
How is your experience in building a successful business? Who has helped you along the way?


Related posts: