Tweet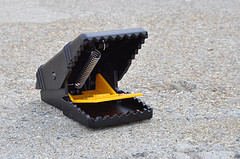 Many small business owners think of social media as panacea for all marketing and sales ills. They believe, often wrongly, that by jumping on the bandwagon of social media they will be able to improve their sales by 25% overnight. They are fooled by misconceptions promoted by the so called social media experts. I regularly get 4-5 emails every week from these experts offering me to help promote my blog and land it on the first page of Google Search for a charge!

While there is truth to the fact that every small business needs to have Internet and social media marketing strategy you have to first understand what it can and cannot do for your business and set the right expectations before jumping in. We do believe that there are selected social media tools that small businesses must use. It's how you use it that really makes a difference. That is why I talked about social media best practices for small business owners in earlier post. In this post let's turn the table and discuss the traps you need to watch out for when using social media for marketing purpose.

Chasing the numbers – It has become an equivalent of arms race to get the most number of followers on Twitter or fans on Facebook. While there is nothing wrong with having large number of followers, don't be fooled by equating quantity with quality. It's the types of followers that matter more than the number. Do those followers belong to your target audience? Are they helping you promote and grow your business or are they just passively sitting there?
Looking for instant gratification – Building a presence and reputation on social media takes time and effort. Lots of it! Don't be fooled by those who promise you thousands of followers overnight in exchange for money. True reputation building on social media takes at least several years.
Having wrong expectations – What do you expect to achieve from having a presence on social media? As mentioned earlier many small business owners believe that social media will help them significantly improve sales quickly. This is not going to happen. In my view, social media will benefit indirectly by building reputation and brand for your business rather than helping you sell more directly online.
Believing in "build it and they will come" – Just because everyone and his uncle is on social media there is pressure on small business owners to establish their presence too. And it is easy to set up a basic profile on Facebook or Twitter. But, what comes after that? Just building a profile doesn't mean potential customers will flock to your business. Again, it takes lot of effort and time to build reputation on social media and be able to benefit from it.
Spending too much time – This is the reverse of earlier point. Some small business owners take social media to the extreme and end up spending 3-4 hours every day reading comments and talking to audience. While you do need to spend time on social media, you can't forget your primary business. After all, you are in the business of building and selling products, not interacting on social media.
Getting into shouting match with others – Social media is somewhat like Wild, Wild West. Because of the anonymous nature of the media people can and do nasty things and mudslinging. You cannot become emotional and get into shouting match with others just because they are saying bad things about your business. You will end up hurting your business as a result. After all, they have nothing to lose. They are anonymous, remember?
Any other tips for your fellow readers?


Related posts: