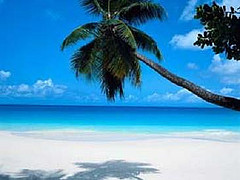 If you love traveling and have great organisational and personal skills, then working as a travel agent could be the perfect job for you. Even better, some of the most successful travel agents work independently from home. Working from home is a great way to operate in any industry, but the travel agency business is especially adept for people who love to work from the comfort of their own home. In case you need any more persuading, here are the three main reasons why you should start a home based travel agency.
The freedom of working from home
Working from home is not some form of professional paradise without fault. It requires discipline, focus and ability to compartmentalise your workload. However, if you can overcome the distractions that working from home tends to bring, it is often the best working environment for a creative mind. You can be comfortable, close to all your resources and make your 'work life' adjust alongside your family and personal life—not the other way around.
If you own your own business and run that business from home, you can set your own hours, work when you are inspired (not when forced) and therefore, work efficiently and more creatively. So why is the travel agency business especially great for working at home? The truth of the matter is that most travel agency work nowadays happens online and is not limited to traditional working hours. If you run an online travel agency, you can work on creating the best packages for clients in your own time and in your own environment.
Control of your income
Travel agents make most of their money from commission, which means your income is directly proportional to how much work you put in. If you have slaved at a nine-to-five job where the amount of effort or imagination you put into your work has no bearing on your final salary at the end of the week, then you probably know what it feels like to be professionally frustrated. By working from home on commission, you can actually see the connection between the effort you put in and then end result. In addition, if you are working from home at your own business, then you can maximise your earnings without limits.
Low operating costs and friendly connections
Working from home is a great way to start your own business, simply because it ensures that your operating costs start, and stay, low. The most lucrative travel business has moved online in the past few years, so if you choose to capitalise on this by starting an online travel agency, then there is no reason why you should pay for the outlay of office space. Both you and any employees can work remotely at a low-cost and high productivity rate, creating the best of both worlds.
Even better, working from home does not need to be isolating. Many independent travel agents work within travel group umbrellas that allow them to minimise the amount of money they spend on reaching out to existing travel businesses, processing payments and other overhead costs. With this in mind, a home based travel agency provides a perfect win-win situation.
This is a guest post by Lilly Sheperd, a freelance writer and blogger who gives business tips on various blogs.
Related posts: