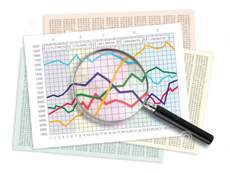 Data is the lifeblood of nearly every business. In the financial world, data is the primary reason companies succeed. This is why so many credit unions are using data analytics tools to help them improve their lending performance. If you are involved in credit union lending, you might benefit from the use of lending software. According to CUDirect.com, lending software can provide you with important data that helps you manage your loan portfolio. Read on to find several ways in which data analytics can help improve the performance of loan portfolio.
Portfolio Analysis
With the right data, you can properly analyze your portfolio and create reports. This will help you understand how past loans performed. You will also be able to determine the performance of your current loans. In addition, with the tools available you can learn which loans were the most profitable.
Make Better Decisions
From your data analysis, you will be able to make better decisions. You can compare future opportunities against those of your past to determine if they are good options for you. In addition, you can use the software tools available to assess the risk of the consumer. For example, you can analyze his or her credit score. This will enable you to make an informed decision about a loan. These decisions often involve less risk and are usually better for your company.
Improve Efficiency
The software available can improve efficiency. Many people schedule reports to automatically be created at a certain time. These reports can be sent to specific individuals. This can save time and resources for a company. It also ensures that people get the information they need on time.
Always Available Data
Your loan portfolio can be accessed online with a cloud-management system. With this feature, the data you need is always available. Therefore, no time is wasted when you need to process a loan. Instead, you can meet the needs of the consumer and your schedule at all hours of the day.
Smooth Application Process
Arguably the best part about having data analytics is the ease of the applications process. With the tools available, you will be able to process applications quickly and effectively. You can determine whether the consumer is qualified for the loan using the software tools. Once you make a decision, the software enables you to qualify or prequalify them online. This is a lot easier than many older systems. It can save time and allow you to increase your output level.
Data analytics can make a huge impact on your portfolio. It will help you do your job better and make your life easier on the job.