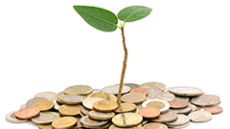 Sustainable investing is a unique field of investment that primarily focuses on generating good financial returns for the investors at the same time creates environmental and social benefits. The term sustainable investing research is actually a broad subject as it encompasses investors who have different types of motivations. From investors who are looking to get good financial returns with low risk by carefully evaluating the opportunities and risks to avoid losses to investors looking to proactively advocate or address social and environmental risks through new and unique investment opportunities, everyone needs research before investing.
Today, there are several investors across the globe that look for investment opportunities not just to earn valuable returns but also seek to contribute towards the social and environmental development of the nation. These investors typically look for certain type of investment opportunities such as clean tech portfolios, community development funds that are likely to invest the funds in various initiatives and programs that will benefit the people and the society in general. One of the most important factors that these investors consider before investing their funds is the quality of the management running the social and environmental program as well as their credibility in dealing with the challenges in bringing about the change.
Which type of investors carry out sustainable investment research?
Any investors who invest with the intention to bring about a change and contribute towards social and environmental benefit carry out sustainable investment research. Sustainable investors comprise of individuals including retail investors as well as organizations such as NGOs (Non Profit Organizations), Universities, Religious Institutions and Pension funds. There are a plethora of investment management firms that offer sustainable investment funds for these investors.
Investment opportunities for sustainable investors
For those investors who want to invest in products that address environmental, social and governance issues have plenty of options to choose from. Apart from investing in products like stock portfolio and mutual funds, they can invest in various community investment options such as depositing cash in a community band or a credit union. They can also invest in loan funds. Individuals with high net worth value can choose to invest in private equity and similar other investment products.
What is the role of sustainable investors?
By using the active share ownership with large global conglomerates with the aim to encourage forward thinking practices, the sustainable investors have been playing a key role in bringing about a major change. For instance, the sustainable investors who work in association with multiple stakeholders and other finance groups usually convince the publicly owned organizations and government institutions to adopt sustainable practices that would eliminate discrimination against the employees as well as promote better labor rights.
How sustainable investors contribute towards community betterment
Sustainable investors adopt various community development initiatives and thereby benefit the individuals as well as the community on the whole. With corporate organizations being part of sustainable investment it has a significant effect on the corporate behavior. Sustainable investment helps create new job opportunities, provide education and support childcare initiatives.