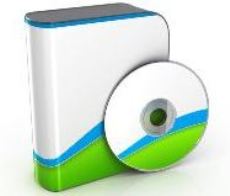 No matter how much drive entrepreneurs and small businesses have to innovate, they can't do it alone. The most successful small businesses know where to find help and how to do more in less time. The easiest way to achieve that goal is to take advantage of software that helps them generate profit even while they're sleeping. The five types of software below can help entrepreneurs grow their businesses without expending too much on extra resources:
1. Customer Relationship Management
The relationships you build with your customers are what ultimately push your business toward success. If you have a clear way to create, monitor and capitalize on these relationships, you can continue to grow. CRM software helps you make every interaction count by providing a comprehensive understanding of every point of contact, whether it's through your sales, marketing or customer service department. CRM software is incredibly flexible and customizable and can help you coordinate team processes, automate call center systems and thoroughly analyze information to help you drive profits.
2. Marketing Automation Software
Automated marketing software empowers users to reach target customers more effectively with their digital marketing efforts. Most entrepreneurs are familiar with tools that allow them to automate social media promotional campaigns, but an ideal marketing automation solution can also help manage campaign development, campaign tracking and customer data. Marketing tools can analyze information to identify model prospects and turn them into sales leads.
3. Social Media Marketing
Social media marketing can be extremely effective when it's done right, but it can also be very tedious. Social media management software allows entrepreneurs to capitalize on the benefits of social media promotion while simplifying the tasks involved. The most valuable social media management software helps entrepreneurs build and engage their communities, manage conversations and evaluate outcomes./
4. Project Management
Keep your projects on track by coordinating tasks across departments with specialized software. These responsive tools simplify communication, enabling team members to seek approvals and feedback without the need for long meetings. Get more done quickly and keep track of all of your endeavors every step of the way. If you have trouble meeting deadlines, this tool can help you submit everything on time. Entrepreneurs can be more productive and get the most out of their workforce by implementing this type of software.
5. Content Management System
Every entrepreneur needs a CMS. A CMS allows users to create, publish, edit and adapt content without programming skills. It essentially helps you add subject matter to your website without having to go through your developer. CMS features differ depending on the system. Some allow for complex functions across an entire enterprise, while others are less connected and more straightforward. A basic CMS can help you store, organize and collaborate on content, while a more comprehensive platform manages enterprise-wide documents.
If you're an entrepreneur, you'll need to determine which software you can use to increase profits and productivity. The above product categories are the most common sought after and used platforms.
Related posts: