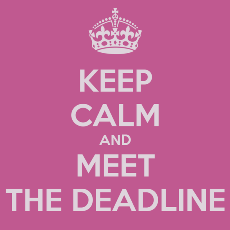 Are you a business owner? Are you about to take on a new project? Are you hoping to sign new contracts and attract new clients? Is meeting deadlines part and parcel of day to day life in the office? If so, you're probably looking for innovative, effective ways of making sure you meet client's needs. Here are three surefire ways to ensure your workforce is up to the job.
Use scheduling software
Do you have a large number of members of staff? Do you have a mixture of firms, agencies and full-time employees on your books? Are people working on different projects in various areas of the business? If so, you'll find that scheduling software makes your life much easier. If you're organizing an event, for example, crew scheduling software is the way forward. You can keep track of who is working on what and the hours each individual has put in. You can also maintain contact via an app and do your payroll in a matter of minutes. You can also use software to plan meetings and highlight staffing issues when employees have booked holiday or annual leave.
Be realistic
You want to attract new clients, but you don't want to promise the earth. There's no point in setting unrealistic deadlines, which will put everyone under stress. It's essential to be realistic. Yes, you can be ambitious. But you don't want to meet a deadline and offer something less than perfect. When new clients approach you, make a clear plan. Estimate how long the project will take based on how you normally work. If you want to do the job faster, you may need to recruit extra manpower. It's better to give a client a deadline that works for both parties, rather than disappointing them when you can't complete the work on time.
Outsourcing is an option
If you've taken on more work than usual or you need additional skills for a certain job, outsourcing is an option. Outsourcing work can reduce pressure on your workforce. It also enables you to meet deadlines without hiring full-time team members. You can also use agencies to offer different skills, which you may not make use of on a daily basis. You can add to your team as you wish without increasing wages on a permanent basis. If you work in manufacturing or building, you can also hire equipment or machinery rather than buying it. This will increase productivity without costing huge sums of money.
Meeting deadlines is essential for any small business. If you've set a completion date, you should make every effort to uphold your end of the bargain. Scheduling software helps you to keep track of staffing levels and see what each individual member of staff is working on. You can also use it to coordinate your team when you have different professionals working on the same project. When you're setting deadlines, try and be realistic. It can be tempting to be overambitious to seal the deal, but this won't work in the long-run. A client is much more likely to use you again if you fulfill your promise. If you set a date that is too soon and fail to meet it, they may choose another firm next time. If you do have too much work on or you don't have employees with the relevant skill set for some projects, consider outsourcing.
Related posts: