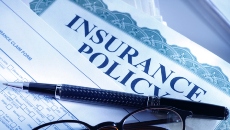 Small businesses contribute greatly to a country's economy. In the U.S., for instance, data from the U.S. Census Bureau showed that the number of small businesses has risen by 49 percent since 1982. Today, many individuals and groups continue to set up businesses targeting the local and international market.
Starting a business of any type requires the proper legal documents and insurance to ensure that everything is legitimate and your business is protected from various risks.
Being knowledgeable about the different types of insurance is a must. Here are 10 of them you need to consider regardless of the size of your business.
General Liability
A general liability insurance will protect your business whether you are operating a physical store or one based at home. This policy will provide coverage in the event your employees, products or services cause physical harm to a third party. It can also be applied to any property damage to a third party.
Property Insurance
Apart from your business and employees, you also need to protect your building and other property inside it. These include your computers, office equipment, tools and inventory which should be covered by a property insurance policy in the event of theft, fire and vandalism.
Business Interruption
In line with this, you can also purchase a business interruption or loss of earning insurance. This add-on will protect your business earnings in case you are not able to operate after a natural disaster such as floods or tornadoes, fire and theft in your building or due to a lawsuit.
A business interruption insurance is recommended for businesses operating in a physical location including retail stores and restaurants. It will compensate you when your company is not earning.
Auto Insurance
Businesses that purchase a vehicle need to secure an auto insurance. Having an auto insurance policy will cover for liability in case the vehicle gets involve in an accident and cause injury to a third party or damage a property owned by a third party.
A commercial auto insurance will protect employees who use the vehicle as well as products or equipment that it carries. This covers work car, vans, SUVs and trucks.
If, however, your company does not own a vehicle and your employees use their own cars when doing work for your business, you can obtain non-owned auto liability insurance. This will protect your firm in case an employee has inadequate coverage or none at all.
Professional Liability
Also called Errors and Omissions insurance, this policy is separate from the general liability and will cover for damages when your company fails to deliver the professional services as promised or was not able to properly render the service. This type of insurance is most suited for companies owned and managed by professionals such as accountants, consultants, lawyers, real estate agents, insurance agents, hair salons, notaries and technology providers among many others.
Worker's Compensation
As its name suggests, a worker's compensation insurance is meant to protect employees as they perform their duties. This policy covers medical treatment as well as disability and death benefits in case a worker gets injured or dies due to his or her work. According to personal injury lawyers, injuries it can cover range from the low-risk work, slips and falls to more serious medical conditions including carpal tunnel syndrome commonly experienced by employees who often use computers at their desks.
Homeowner's Insurance
This is one of the most important insurance policies you need to obtain. It will protect your home and your personal belongings inside them in the event of a fire or burglary. Also, it can protect you in case of accidents that take place in your home.
Renter's Insurance
A renter's insurance, meanwhile, is recommended for people who rent out their home. It will cover the owner against any damage to his property as well as the contents of the property. In addition, it will cover for personal injury sustained in the home.
Life Insurance
Getting a life insurance is as important as it will protect you as the owner against death. It also ensures that the family you leave behind in case you die have enough funds to continue with their daily lives. This way, they won't be hard up with the expenses they need to pay for your hospital bills and mortuary services during your death.
Home-based Business
For those operating their business at home, this insurance can be added to your existing home insurance. It will cover your equipment and inventory should they be damaged during floods or a fire or when they get stolen.