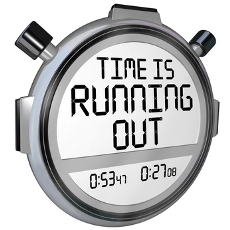 Ask any entrepreneur or small business owner what they would like to have more of. Chances are 9 out of 10 of them will say they'd like more time. When dealing with hundreds of tasks on any given day, having more time on their calendar is something they all wish they had. The unfortunate reality is that  you  can't invent more time, but you can do more in a given amount of time. The productivity tips explained in this article can help you achieve just that. Continue reading to find out how.
Use emails judiciously
No one can run their business without email. Emails are the most prevalent mode of communication in the business and most are likely to receive hundreds per day. However, you can avoid be overwhelmed by employing tools and techniques to deal with them in an efficient manner. Here is what you can do to cut down on the time spent processing and responding to  emails.
Allocate a set amount of time in a day to deal with emails rather than checking them every minute or as they arrive.
Use email management tools such as Mail Manager by Oasys Software, to file, share and archive emails quickly
Turn off email notifications when you are focusing on a task
Delegate non- essential tasks
If you insist on  managing every task yourself, you will burn out in a short time. Instead it is wise to delegate and let your subordinates deal with non-essential tasks so that you can focus on the most important items that require your attention. Some of the ways you can achieve that are:
Hire professionals from outside to handle the tasks on a selective basis.
Use collaboration tools such as Podio or Asana to make collaboration easier   between employees.
Do not procrastinate
Procrastination cannot  mean that you miss important deadlines, but it can also  result in spending more time on a given task than required. Use the tips below to help you avoid procrastination.
Work on creating a habit to deal with emails or phone calls in one shot. Take appropriate action right away when you are reading emails instead of filing it away for later.
Ensure each meeting has defined goals and an agenda.
Do not waste time on social media
Social media can be boon and bane to businesses. You can engage with your customers using social media to build brand and grow the business. However, if you are not careful you can end up spending hours on social media without real benefit. The key is to identify what you can do to make the best use of social media without spending too much time.
Make sure you limit the number of social media channels to the most widely used one such as Facebook, Twitter or Instagram .
Use productivity tools such as Hootsuite to manage multiple social media accounts in real time.
Use sales and marketing spend wisely
Sales and marketing is essential for any business to grow. However, if you are not careful you can end up sinking lot of money without proper return. You need be very careful in how you spend your money and use the help of technology to get more bang for your buck.
Optimize sales and marketing processes with the help of tools such as customer relationship management (CRM).
Use email marketing services such as Mailchimp or Campaign Monitor to create and manage email campaigns effectively.
Using your time wisely and deploying technology can help you improve productivity and get more done in less time. Do you have any additional suggestions? Let us know in the comments below.