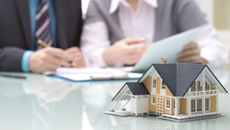 The real estate market can be a volatile place for the novice newcomer. Reaping the benefits of the lucrative opportunities that it offers can be a dauntingly complicated task without the right assistance. Unfortunately for many, this help often comes in the form of expensive consultancy that can add an additional price tag to an already costly venture.
When we think of real estate, the idea of online or digital tools will rarely come to mind as a source of informative advice and analytics. However, there are an abundance of rarely discussed sources of information for those hoping to reap the benefits possible with Australia's ever-changing home market.
Buying Your Dream Home
The Dilemma
Especially for those who are hoping to live in the home they purchase, as opposed to buying potential investment properties, finding the right deal on a home that meets as many of your requirements as possible is going to be the most exhausting of all the house hunting steps. If you are making a purchasing decision on this large a scale, it's safe to say you are planning for a long stay in your potential property, so you want to get it right the first time.
As is the case with the vast majority of us, taking our budget into consideration can be a disheartening but necessary part of our planning process. This leads to the big question: How can I get the most for my money? Luckily, the vast world of online services has a variety of solutions for this pressing problem of property purchasing.
Data Scraping
Anyone who has witnessed the process of scrolling through endless houses, homes, apartments and parking spaces offered by property websites is no stranger to the stress that such an abundance of choice can offer. Even so, it's unlikely that you are going to find your perfect house on the first try, so searching through the entirety of a site is still not a surefire way to get the best results.
Web scraping, or data scraping, is a process that allows you to collect all the data from a website and convert it into an easily understood format. While the majority of its uses often fall within the realm of digital marketing intelligence, offering businesses a way to seek out valuable information on their market and competitors, its usefulness outside the corporate sector is just as fortuitous.
While there are ways to go through this process yourself, it can be a difficult and time consuming task to tackle alone, given that data extraction can take from hours to days depending on the size of your chosen website or websites. Luckily, scraping companies exist to manage the tasks associated with web scraping services, while simply giving you the chance to choose your desired website that you wish to gather analytics from.
How Does This Support the Purchasing of Real Estate?
Data scraping allows you the ability to gather pricing trends, costs and raw details on an enormous chunk of the Real Estate market, which can be easily traversed and organised in ways that are simply impossible when going through the websites themselves. Not only that, but it allows you to explore all of this information without the burden of selective sales pitches from Real Estate providers, a benefit that ensures you an unbiased look at the highs and lows of the current housing zeitgeist.
However, while buying your dream home is a definite boon offered by this service, its real perks are prevalent for those hoping to make longer term investments.
The Investment Property Problem
The one solid truth of the housing market is that nothing will stay the same for long, and with prices steadily on the rise and fall in various pockets across the globe on a regular basis, it can be near impossible to know for certain how things will look in 6 months to a year without continuous, obsessive diligence.
But is there a Better Way?
As you can probably guess, managed web scraping services pose an answer to this weighty question on the minds of housing investors worldwide. With regular intelligence updates from large scale Real Estate domains, managed data extraction lets you maintain a firm understanding of trends and outliers in the market with the comfort and convenience of an analytics report.
While there are an abundance of other services, software and systems that can assist you on your Real Estate journey, and many other ways that web scraping solutions can be utilised, the benefits of this lesser-discussed pairing should not be overlooked. The housing market is a fluid, confusing thing to try and overcome, but with the right help, you're sure to end up on top of your investments.
Related posts: