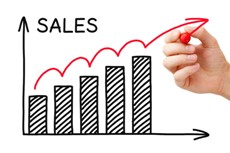 Running a business means that you also need a marketing strategy, which in this modern age that we live in also means having a website. Having a website though is not enough, as you need to actively market your site in order to compete with other businesses providing the same goods or services. It is important that you look at conversion rate optimisation for your landing page to make sure that your clicks turn into sales. There are plenty of information freely available online, and here is a breakdown of what you need to consider.
Talk to Your Customers
Not all customers will send you an email or call you on the telephone, so one way to engage with potential buyers that are browsing your website is to add a chat facility. A live chat function can help to increase sales from your landing page by having a friendly and knowledgeable member of staff answering any queries that potential customers may have.
Ask for Advice
There is a lot of jargon to learn when it comes to SEO and many business owners just do not have the time to dedicate to improving their knowledge on the subject. It may be a good idea to speak to a conversion rate optimisation (CRO) agency based in Sydney or in your local area to help you increase your conversion rates. A professional agency can turn around your conversion rates quite drastically in most cases, with not too much work or costs involved.
Allow Your Customers to Talk
A lot of businesses will have a customer review or testimonial section on their website, and these are important when it comes down to choosing a company with which to deal. Many people will do extensive searches of the reviews of a company before they decide to hire them or not. Have a selection of reviews on your landing page and allow people to see what other customers think of you, as this can go a long way to increasing sales.
Offer a Guarantee
When you are confident in the products or services that you supply, you can also offer a solid guarantee that will help to set the customers mind at ease. If they are not 100% satisfied with the product, they can return it for either a replacement, or their money back. Some companies have seen sales increase by as much as 21% when they have offered a similar guarantee on their website, so it is a worthwhile endeavour.
Display Certificates & Badges Prominently
When you display badges and certificates prominently, it helps to give the customer reassurance before they buy that they are dealing with a professional company. Any accreditation or certification that your company has is a call to action which evokes trust. The more trustworthy you are, the more likely they are to feel comfortable enough to make a purchase. With a bit of research and some creativity, you can increase your website conversion rates and see your business go from strength, to strength.