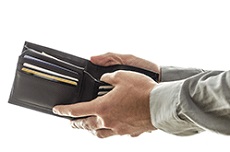 If there is one thing all small business owners agree on it is that they are paying a lot on credit card processing fees. They are caught between a rock and a hard place when it comes to accepting payments from customers using credit cards. On one hand they have to accept credit cards from customers or stand to lose many of those valuable customers. On the other hand, the credit card processing companies charge them a fortune to be able to accept those cards. It is not uncommon for small business owners to pay 3-4% of the sales to credit card processing providers. We provided some tips to reduce credit card fees in earlier article. Is there anything more they can do?
Fortunately, the answer is YES! A new generation of entrepreneurs has come up with innovative solutions to help small business owners with the ability to accept payments without having to pay significant fees. These solutions also solve the problem for many small business owners who need to accept the payment on the without processing terminals as well as accept recurring payments. Think about businesses such as personal trainers or subscription services. They are too small to be able to afford high credit card fees. They are also not in a position to install the credit card processing terminals because many of them need to accept the payment while on the road.
The new generation of solutions such as Gym Billing software is ideal solution for them. They can solve both these problems for small business owners. You should ensure the solution provides all the unique functionality you require for your business.  Some of the key characteristics you need to keep in mind while choosing such solutions are:
Easy Setup – You should not have to spend days setting up the solution. I remember when we installed credit card processing terminal in our business several years ago. We had to wait for a week for the terminal to arrive and then had to go through several hours' worth of effort to install it before we were finally ready to accept credit cards. The new solutions make it very easy to set up sometimes within minutes.
Ability to Accept Payment Anywhere – As I mentioned earlier many types of businesses need the ability to accept payment on the road. The solution should work with whatever system businesses are using, preferably cell phone. Number of newer solutions today can do just that.
Customize Solution – While you want the solution to work out-of-the-box you also should be able to customize it to fit your brand. You should be able to print the invoice or receipt that reflects your business rather than a generic one.
Security – This is perhaps the biggest requirement from any solution. Security can be a deal breaker for many business owners. If you cannot gain the trust of your customers to protect their credit card information you can lose their business in no time. The solution must have full SSL encryption. It must also be PCI compliance. Do not accept any solution that does not have at least this basic security.
As you can see the new solutions can help certain types of business owners with accepting the payments without incurring high cost. Just make sure the solutions have the characteristics I described here.
Related posts: