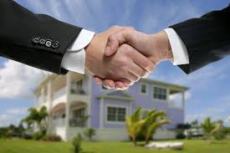 The world of the real estate magnate looks, to an outsider, to be one of constant stress. How do they manage to deal with so many properties? How are they sure they are getting a good deal? How do they sniff out a bargain and make sure that they're the ones who are set to make an eventual profit?
It seems like a stressful way to go about making money. Yet still, people do it, because there is a certain charm to the idea. There's no boss; there's not really any clients; it's all about what you can do with a space and how good you can make it. So, people play with the idea of their first investment property and hope that things will grow from there.
If they do and things go well, then surely – one presumes – that anticipated stress begins to notch up higher and higher. Is it ever possible this is a business that you could get into for a relatively easy life, or is there an inherent stress involved with real estate?
YES – Everything Hinges on The Deal You Make
At the end of the day, you're at the mercy of a multitude of different forces with real estate. You can do everything right; find the perfect property at the perfect price, do the right renovations, be ready to sell. Then the market sinks and no one can afford to buy it, due to no fault of your own.
So yes, there is always going to be an element of stress to this business. If you fear the idea of never knowing if something is going to work out until the contracts are signed, then it might not be for you.
NO – There's Plenty of Help
In the opening, we posited the idea that real estate magnates were forced to do everything for themselves. That's simply not the case.
By the time your business grows to a certain level, you'll have the funds and acknowledge the need for expertise. That means you can bring in those such as Joe Manausa Real Estate who can help with sourcing and negotiation for your next purchase. You'll know builders to contact for renovations; you'll be able to employ your own lawyer to deal with the legal side. You can outsource so much of the work that you'll be able to kick back and enjoy life.
YES – Establishment Takes a Long Time
While the above is true, it's not going to be true for someone just getting a start in real estate. For most, it's going to be a long, slow, laborious process to get to the point where they can afford to hire people. So you're going to have to be ready for a certain amount of stress to begin with.
NO – It is Stressful, but What Business Isn't?
It could be argued that the foundation years of any business are stressful, as you work around the clock trying to get your operation off the ground. Real estate is no more stressful than thousands of other of options, so if it appeals to you, it might very much be worth a try.
Related posts: