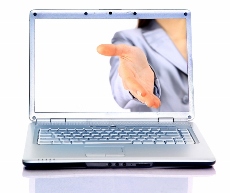 When it comes to boosting your business, good SEO strategies are essential. Search engine optimization is vital to boosting your website up the ranks in search engines such as Google; the first places that your potential customers will head to when looking for companies such as yours. However, for many business owners, it's simply impossible to find enough time to dedicate solely to conducting SEO, without having to sacrifice valuable time spent on running and developing your business. Because of this, you may be considering hiring a virtual assistant who can help you conduct SEO tasks and more. We've listed some top tips to help you find the right virtual assistant or remote SEO professional for your company.
Get Recommendations
With the rise of remote working and the gig economy, it's easier than ever to find an assistant online. However, when you have so many potential assistants to choose from, it can be difficult to make sure that your choice is the best one, especially as you can never be certain that an assistant is being truthful about their abilities and experience when you are hiring online. Although most remote workers are honest and genuine, there's always the risk of being conned. Because of this, the ideal option is to ask around for recommendations – people who you know are always going to be more likely to recommend an assistant that they've had a good experience with themselves.
Use Reputable Platforms
When it comes to hiring an assistant online, there are many different forums, platforms, and social media groups that you can use to find your ideal person. However, bear in mind that some of the platforms available are notorious for allowing anybody and everybody to sign up and advertise their services. Before you decide whether a platform is worth looking at, it's a good idea to take a look around and get a general feel for the people advertising – how professional do the advertisements look? Are the prices below average? Is there an option for past client reviews? Taking these things into consideration will help you get a better idea of the type of assistants you can expect to be advertising on a platform.
Know Your Requirements
Before you come to a decision about hiring a virtual assistant, it's important to ensure that you know exactly what will be required from them, and how much money you are willing to spend for their services. Entering into an agreement with a virtual assistant without a clear idea of the type of tasks you will be expecting them to do can lead to problems further down the line, such as having to find a different assistant if the current one is unable to help you with something that you need. Bear in mind that virtual assistants offer a huge range of different services; for example, some may be happy to maintain a blog, while others will only offer email answering and appointment setting.
Did these tips help? We'd love to hear from you in the comments.
Related posts: